Mathematician figured it all out as Australia's first federal transport tsar
CHARLES HALTON
Born March 4, 1932; died October 16, 2013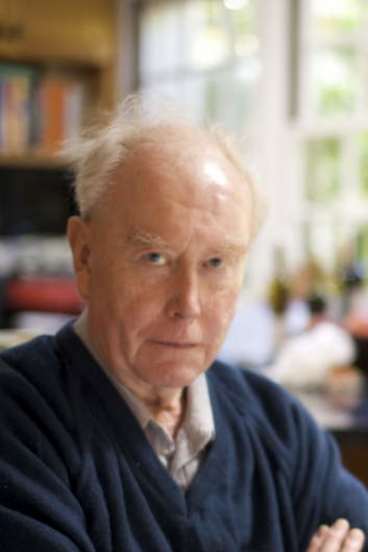 Charles Halton was a Yorkshire-born ballroom dancer, mathematician, engineer and systems analyst who was associated, in England, with the development of the Concorde and the guidance system of the British Bloodhound missile.
He was also a public servant who, in two countries, Canada and Australia, headed federal departments that, under him, amalgamated control of all areas of transport: roads, rail, shipping and air services and developed a national road safety system. He was also the first Australian departmental secretary to number among his progeny another secretary, Jane Halton, Secretary of Health for the past 11 years.
Gough Whitlam, who interviewed Halton, then head of the Canadian department of transport, in 1972 for a similar leadership job in Australia, would later boast that he got two secretaries for the price of one. Halton's job was not only to organise the merger of two departments - Shipping and Transport, and Civil Aviation - into one, but to help develop a national approach to all transport, including roads, trucking and railways, which often ran awry at state borders - as with, for example, three railway gauges.
Just as important, it was to help develop international trade with efficient port and shipping services and promote a balanced use of air, road, rail and sea services.
Even before Yes Minister, Whitlam believed that too many policies and programs had been developed. Halton's responsibilities embraced lighthouses, coastal surveillance, international airline travel, the first Australian communications satellites and, later, the development of a national electricity grid. These were fields alive with jealously vested interests - including the holders of a two-airline system, state rail behemoths, large trucking operations, unions and groups squabbling over public and private transport, networks, arteries, freeways and bypasses.
It also involved sensitive political and economic questions and not a little wisdom, strategy and tactics. Halton worked effectively under three administrations - Whitlam, Fraser and Hawke - and, even in retirement, was a wise old hand giving advice to John Dawkins and others as mega-departments were being conceived, user-pays systems developed and an array of government operations corporatised, privatised or both.
From Whitlam's point of view, his ambitions with transport were not mere centrism or takeover of state responsibilities but the fulfilment of a constitutional allocation that had required the creation of an Interstate Commission - chiefly to regulate interstate trade and transport - and some measure of uniformity in a country and market now increasingly one, rather than six operating at different speeds.
Halton was involved in many different functions over 10 years in Transport and in later terms as head of Communications, Defence Support and, finally, as head of the Snowy Mountains Hydro-Electric Authority.
His first love was mathematics and it was while studying it at the University of London that he met his wife, Shirley, also a mathematician. He went on to work at British Aircraft Corporation at Bristol, where he was the head of advanced systems and research, responsible for guided weapons project studies and major civil technology systems including undersea systems and satellite communications.
Perhaps in part fear that he might be posted to Woomera, where missile tests embraced some of his guidance systems, he decided to leave BAC for the bureaucracy and took his wife and young family to Canada to take charge of the bringing together of its transport modes, organising not only the amalgamations but a host of tricky national-provincial consequences.
It was his success in this amalgamation that brought him to Whitlam's attention, and to his appointment - the first of a ''foreigner'', let alone a non-career Australian public servant, to be recruited by the Commonwealth since at least the end of World War II.
His children, Jane, David and Phillip followed him into public service, at both state and Commonwealth level, each, at different times, working in areas their proud father had traversed. He was inordinately proud of them, and of a baton-passing moment when a colleague asked David ''Are you a relation?''
''Yes,'' David said, ''Charles is my father.''
The colleague looked bemused and said, ''No, to Jane?''
Jack Waterford is the former Editor-at-large at The Canberra Times and writes a regular column