Milllion-plus university students face soaring costs for tertiary education
More than a million university students and former students would face extra charges, some in the tens of thousands of dollars, according to a Fairfax Media analysis of the planned move to impose higher interest on their fees.
And the likelihood students will be saddled with extra payments from interest rates of up to 6 per cent has increased after Palmer United Party leader Clive Palmer softened his opposition to the measure.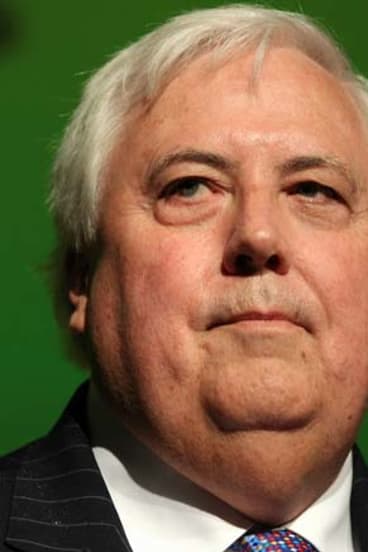 ''We've got to see how we can have a win-win situation for Australia and Australian students,'' Mr Palmer, whose party will hold the balance of power in the Senate from July, said. ''I do think our universities could be a great export for Australia.''
The Abbott government plans to allow universities to set their own fees, and will lower the income threshold for students to repay their debts and apply real interest to student loans for the first time.
The changes have split the tertiary sector. Elite universities are strongly in support while many technical, suburban and regional universities are opposed. Under the changes, it is predicted the price of some degrees could rise to $120,000.
Interest has not been applied to student loans since the introduction of HECS in 1989; debts are pegged only to inflation (now 2.9 per cent).
From 2016, debts will be indexed to the 10-year treasury bond rate, capped at 6 per cent. The change will affect everyone with student debt, with no exemptions for former students who still owe money. There were 1.175 million Australians with outstanding HELP debts in 2012, according to Tax Office data.
A $60,000 student debt, unpaid for 10 years, would grow to $97,734 at an interest rate of 5 per cent. The Treasury bond rate, now 3.8 per cent, can fluctuate dramatically and has averaged 5.2 per cent over the past decade.
Before the election, Mr Palmer said high tertiary fees were holding the country back. ''We need Australia's cleverest people taking themselves and this great nation forward, not burying them under a mountain of debt,'' he said. But the mining magnate now says he is open to Christopher Pyne's changes.
Mr Palmer, who has had a fractious relationship with Coalition MPs including Prime Minister Tony Abbott, said he would make his decision based on the national interest.
But he acknowledged he had a good relationship with the Education Minister, whom the Prime Minister has asked to manage all government communication with Mr Palmer. ''I've known Christopher Pyne a long time,'' Mr Palmer said. ''He's a very entertaining member of parliament.''
Asked about his confidence in negotiations with the powerful and unpredictable MP, Mr Pyne said: ''I am certain I can work with Clive Palmer to bring about reform to higher education.''
With Labor and the Greens opposed to the changes, the government will need the support of the three Palmer United Party senators, PUP ally Ricky Muir and two other crossbench senators to pass its higher education package. With two senators-elect supporting Mr Pyne - Liberal Democrat David Leyonhjelm and Family First's Bob Day - the success of the changes will be decided by Mr Palmer.
The architect of the HECS repayment system, Bruce Chapman, called for the government to rethink its policy, describing it as unfair and ''bad economics''.
''Past changes to HECS didn't deter students, but now there will be a real rate of interest on the debt we are in uncharted waters,'' he said.
A spokesman for Mr Pyne said: ''Changing the interest rate to match the rate government has to pay is fair for taxpayers and fair for students.''

Matthew Knott is a federal politics reporter currently on sabbatical studying a Masters of Journalism at Columbia University in New York.
Morning & Afternoon Newsletter
Delivered Mon–Fri.