NCOSS cost of living study shows poor are left behind
One in seven people in NSW - more than a million - are living below the poverty line, which is higher than the national average, a new report has found.
The Council of Social Service of NSW report, Cost of Living- who's really hurting has found the average weekly disposable income for households ranges from $348 to $1895. The level of wealth varies between $31,000 for the poorest 20 per cent to $2.2 million for the richest 20 per cent.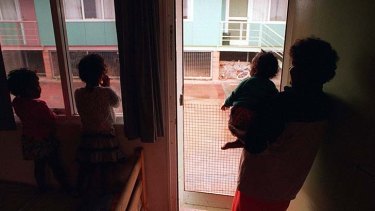 The report says jobless households have been left further behind because unemployment benefits have not increased in real terms over the past 10 years.
One in five of the poorest households are unable to pay their bills on time and the number being disconnected from utility services has increased by 37 per cent over the past five years.
Low income households spend 18.6 per cent of their incomes on food and many avoid filling prescriptions and put off seeing their doctor or dentist to manage costs. They also struggle to pay the $2000 they need to pay to send their children to a public school each year.
''For these households, cost of living pressures can mean difficult choices such as whether food, a school excursion or a visit to the doctor is more important,'' the report says.
The report says if policy makers remain focused on appeasing middle and high income earners, low income groups will be further left behind.
The cost of housing was identified as a key cause of economic stress in the NCOSS report, with one of the country's largest social welfare groups calling for state-managed public housing to be moved to the non-government sector to improve support for tenants.
The St Vincent de Paul Society's executive officer of community housing, Brian Murnane, said the non-government sector could provide better services for people on low incomes than the state government provider, Housing NSW.
''Housing NSW is a very large organisation whereas community management is very localised and more able to build relationships with the members of the community,'' he said.
Housing NSW manages about 120,000 public housing properties across the state with community providers managing about 30,000.
Mr Murnane, head of Vinnies' community housing provider Amelie Housing, said non-government agencies could work with the community to resolve maintenance problems, improve safety and create local jobs.
''If you want to give people a pathway out of poverty, the first thing you need to establish is housing that is secure,'' he said. ''If they have secure affordable housing, they have better education, better health outcomes, they have better employment prospects.''
Vinnies has made the recommendation for the transfer of state government managed properties to community housing providers through long-term leases in its submission to a NSW parliamentary inquiry due to release its final report in September.
The public housing supply meets less than half the demand according to estimates from Housing NSW contained in the NCOSS report.
NCOSS found that only 2 per cent of NSW homes are affordable for very low income households and only 8 per cent are affordable for people on low incomes. More than half the low income households in Sydney are experiencing rental stress compared with 41.7 per cent nationally.