Experts warn World Health Organisation to stay strong on e-cigarettes
Australian health experts are leading an international attack on e-cigarettes, warning they are increasingly being bought up by tobacco companies and are misleading the public with claims about their safety and efficacy.
A letter to the director-general of the World Health Organisation, Margaret Chan, which was to be sent on Monday night, Australian time, and was signed by 120 scientists and health experts, warns that the "potential harms these products may pose to the public are unknown".
"It is fundamental that WHO and other public health authorities do not buy into the tobacco industry's well-documented strategy of presenting itself as a 'partner'," the letter says. "If the tobacco industry were committed to reducing the harm caused by tobacco use, it would announce target dates to stop manufacturing, marketing and selling its 'more harmful' products rather than simply adding e-cigarettes to its product mix and rapidly taking over the e-cigarette market."
Simon Chapman, a professor of public health at the University of Sydney who was involved in organising the letter, said the group had been prompted to intervene in the increasingly bitter debate over e-cigarettes after lobbying by the WHO to abandon normal safety assessments and fast-track support for them.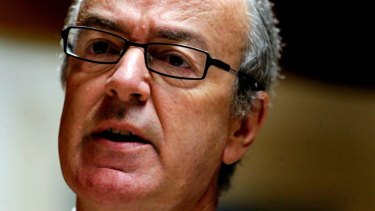 Last month 53 experts, including leading Australian researchers, sent their own letter to the WHO in support of e-cigarettes, arguing they should be freely advertised and supported as alternatives to smoking.
"I have enormous respect for the Australian signatories of that letter – they are taking the view that the risks are worth it," Professor Chapman said. "But other [signatories] are certainly connected to the e-cigarette industry."
E-cigarettes use battery power to product a nicotine-laced vapour that is inhaled, thereby allowing the user to continue taking highly addictive nicotine without many of the other dangerous chemicals in normal cigarettes. Users often call themselves "vapers", rather then smokers.
Tobacco companies are increasingly moving into the e-cigarette market, with Japan Tobacco International last week buying British market leader E-Lites.
The experts who signed this latest letter, including Cancer Council Australia head Ian Olver and public health advocate Mike Daube, say there are concerns e-cigarettes are being used as a marketing tool to attract young people to smoking, they are often used alongside cigarettes rather than instead of them and their ingredients have not been proved safe.
"E-cigarettes are probably much safer than cigarettes, but we really don't know what the long-term consequences will be of inhaling these fine particulates," Professor Chapman said.
He said a lot of the "vaping" community were pushing for e-cigarettes to be exempt from normal drug regulation processes, at the same time as making health claims about the products, because they knew smaller, start-up operations simply could not afford to pay for thorough regulatory assessments.
"But if someone was working in a little backyard lab and said they wanted to promote a vaccine for HIV or a new antibiotic and, because it was so important, they didn't need to satisfy the [safety assessments], we would say 'no way'," he said.
Professor Daube, of Curtin University, who is also president of the Australian Council on Smoking and Health, said people could face serious risks if e-cigarettes bypassed standard safety processes.
"Marketing of e-cigarettes is taking us back to the worst days of tobacco promotion," he said. "These products and claims made for them should ... not distract us from getting on with the action we know works in reducing smoking."