A FORMER Qantas flight attendant, who fleeced more than $8.5 million from high-profile and wealthy investors, admits he deserves to go to jail.
Dimitri de Angelis, 46, appeared at a sentencing hearing in Downing Centre District Court on Wednesday after pleading guilty last month to 16 fraud charges.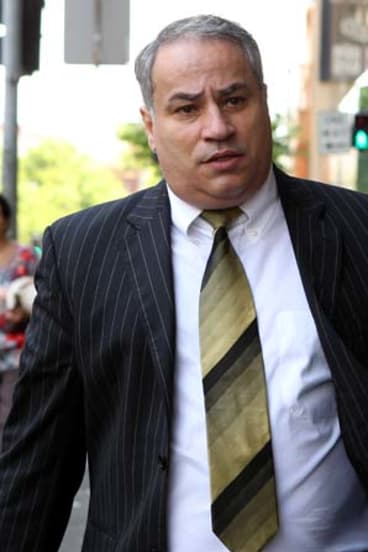 ''I deserve to go to jail,'' Mr de Angelis said outside court. ''It's a complex situation, as we all know, but I have to do time for my crime.''
The court had been told the Paris-born conman rented Rolls-Royces, luxury holiday homes and offices to fool investors into thinking he was a wealthy businessman.
He claimed his recording company, Emporium Music, was a ''foolproof scheme'' that would turn a $100,000 investment into $6 million.
Mr de Angelis was also said to have Photoshopped himself into pictures with the rich and famous - including the Pope, former US presidents Bill Clinton and George W. Bush, the Dalai Lama, John Howard, Kerry Packer, Rupert Murdoch and US politician Al Gore - to support the impression he was highly successful.
Those stung by the scheme included the sister of Paul Keating, Anne Keating, Sydney's former deputy lord mayor Marcelle Hoff, experienced businessmen and lawyers.
In extending Mr de Angelis's conditional bail until the matter resumes on Tuesday, Judge Richard Cogswell said he ''should be in custody''.
However, he accepted the defence's submission that it would be more practical if he were on bail to see a forensic psychiatrist who was preparing to give evidence.
''I'm going to make it difficult for him because of the fact that he is about to go into custody,'' he said, adding that he would have to report to police twice a day.
Police had already seized Mr de Angelis's Australian and European passports.
A defence lawyer, Soruban Siva, said his client had been attending court regularly ''in the full knowledge that he is ultimately to receive a full-time custodial sentence''.
Mr Siva said de Angelis, of North Turramurra, has been seeing a psychiatrist twice a week since late 2010 and been prescribed anti-psychotic drugs.
The court was also told de Angelis had been diagnosed with narcissistic personality disorder earlier this year.
The sentencing hearing will resume on December 4.
Morning & Afternoon Newsletter
Delivered Mon–Fri.