Corrupt former Labor minister Ian Macdonald is suing the ABC for defamation over claims he cashed in on mining deals linked to Eddie Obeid and other Labor figures.
Mr Macdonald, who has been found corrupt in three separate Independent Commission Against Corruption inquiries, claims an ABC television broadcast last year falsely alleged he benefited financially from corruption.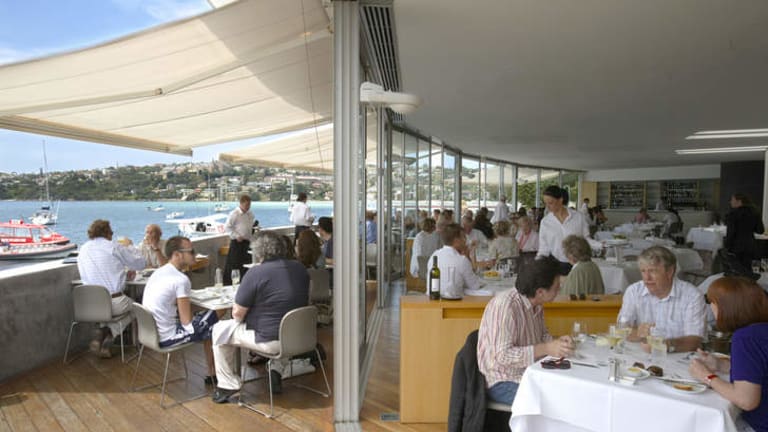 The October 30 broadcast included footage of Mr Macdonald with a voice-over stating that Mr Macdonald and his political ally Mr Obeid ''made millions over mining deals in New South Wales. They were found to be corrupt and now face possible criminal charges''.
Mr Macdonald contends he made no money from the deals.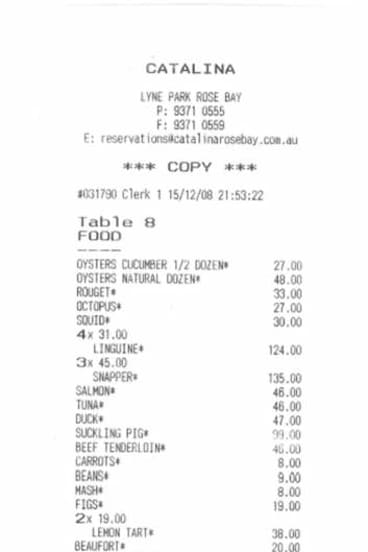 In a report released in June last year, the ICAC found Mr Macdonald, Mr Obeid and his entrepreneurial middle son, Moses Obeid, corruptly agreed in 2008 to create a multimillion-dollar coal tenement over the Obeid family farm.
It recommended the Director of Public Prosecutions consider criminal charges against the men.
There was evidence before the inquiry that Mr Macdonald was to receive a $4 million cut of the proceeds from the planned sale of Cascade Coal, the company which acquired the coal licence over the Obeids' farm.
But the sale did not go ahead and Mr Macdonald did not receive the money.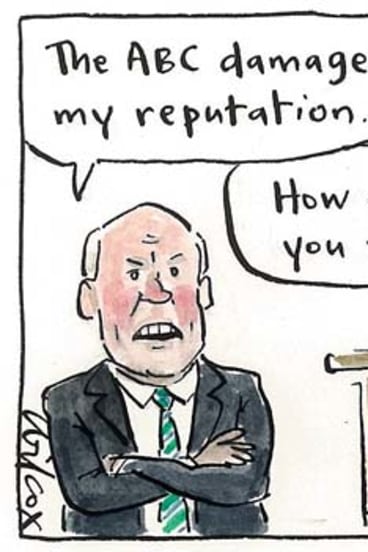 In a separate report in August last year, the ICAC found Mr Macdonald corruptly awarded a coal exploration licence to Doyles Creek Mining, a company then chaired by former union boss John Maitland, in December 2008.
The men are said to have signed off on the deal at the upmarket Catalina restaurant at Rose Bay over an $1800 dinner including suckling pig, oysters, duck and a magnum of pinot noir.
Both face potential criminal charges over the deal.
In a judgment on preliminary issues, Supreme Court judge Robert Beech-Jones said the ABC broadcast was capable of conveying two of the allegations pleaded by Mr Macdonald, namely that he made millions of dollars from corrupt mining deals and faced criminal charges for having made the money.
''There are shades of corruption but at least one form of corruption is deriving a personal financial benefit from abusing one's position as a state government minister,'' Justice Beech-Jones said.
Mr Macdonald is also suing over the online edition of the 7pm news broadcast. Defamation cases involving online publications require the plaintiff to show that the material was published, in the sense that it was downloaded by people other than the plaintiff.
''It may be in a particular case involving the internet that a plaintiff cannot name such a person but would instead rely upon an inference from, say, the number of hits and the period of time over which a matter was placed on the internet that at least one person downloaded and viewed the article in question,'' Justice Beech-Jones said.
He ordered Mr Macdonald to ''provide all the facts, matters and circumstances said to support the publication of the second matter complained of including, to the extent it will be relied upon, the identity of any person other than the plaintiff who downloaded or viewed'' the online story.
The ABC was ordered to file its defence by April 11.
In a separate report in June, the ICAC found Mr Macdonald corruptly solicited the services of a prostitute called Tiffanie as a reward for setting up meetings with state-owned energy company executives for property developer Ron Medich.
Mr Medich was later charged with murder in an unrelated case.
Morning & Afternoon Newsletter
Delivered Mon–Fri.