A man who allegedly made daily visits to Sydney brothels to recruit young women who could assist him in laundering money will face court on Monday, after $1 million cash was seized from a vehicle in which he was travelling on a "cash run" from Melbourne to Sydney.
Branimir Ilic, 38, was arrested on November 10 as he passed through the Southern Highlands, in a car that had a sports bag allegedly containg $1 million cash in its boot.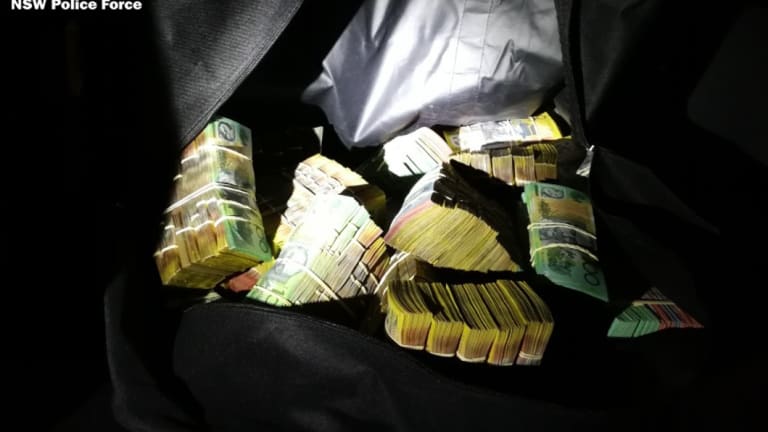 Mr Ilic and a 47-year-old associate, who was driving the car, were pulled over along the Hume Highway at Sutton Forest as part of an investigation into a criminal network suspected of being involved in money laundering.
Police will allege Mr Ilic and the 47-year-old St Ives man were transporting $1 million on a possible cash run between Melbourne and Sydney when they were targeted.
A roadside drug test was carried out on the 47-year-old and returned positive for methylamphetamine, before both men were arrested and taken to Moss Vale police station.
The vehicle was towed to the police station, where further examination revealed a number of items, including multiple mobile phones and methylamphetamine.
The targeted road stop followed months of investigation by Strike Force Bibury, first established by detectives from the Organised Crime Squad's Money Laundering Unit and investigators from the NSW Crime Commission in May.
Throughout the investigation, it is understood detectives observed Mr Ilic frequenting a number of brothels across Sydney on a daily basis, where they allege he was attempting to befriend escorts or sex workers to assist with money laundering under his instructions.
Detectives also executed a search warrant at the man's home unit in Surry Hills, as well as another vehicle last week. They allegedly seized various forms of fraudulent identification information, methylamphetamine and cannabis.
Mr Ilic has been charged with recklessly dealing in the proceeds of crime and possessing a prohibited drug.
He remains in custody and is due to appear at Goulburn Local Court on Monday.
Police also charged the 47-year-old man, by way of a Court Attendance Notice, with driving with a suspended licence. He is due to appear at Goulburn Local Court early next year.
Investigations under Strike Force Bibury are continuing and further charges are expected.
Lucy Cormack is a crime reporter with The Sydney Morning Herald.