ASSAULT charges against the troubled actor Matthew Newton over allegations he punched a taxi driver were dismissed on the grounds of mental illness yesterday.
Newton, the son of show business couple Bert and Patti Newton, was charged with punching Mohsen Khayami, 66, in the neck and head while a passenger in his taxi at Crows Nest on December 4 last year.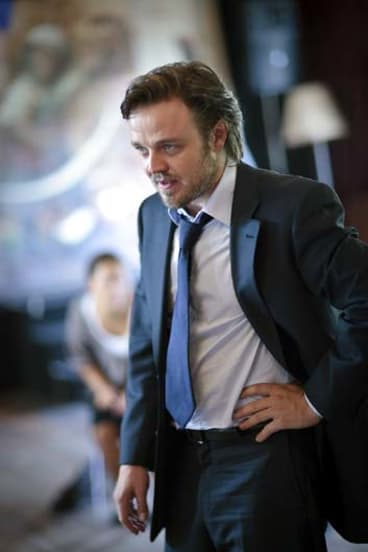 The Downing Centre Local Court was told Newton was suffering the side effects of a heavy medication regime and was having difficulty coping with media attention when he argued with Mr Khayami about opening a window.
The chief magistrate, Graeme Henson, said it was appropriate to deal with Newton under mental health legislation and he dismissed the two charges of common assault.
''I'm satisfied that he is a mentally ill person,'' Mr Henson said. Newton, 35, appeared in court via video link from New York, appearing coherent and co-operative.
The Underbelly star said he felt ''fantastic'' since completing a 90-day stay at the famed Betty Ford clinic in California, during which he was weaned off all psychotropic medication.
Rehab involved ''intensive, 15-hour days'' of therapy to ''learn how to function and operate as a human being in society''.
He said the tapering of the medication was stressful due to the withdrawal symptoms and he was allowed little contact with the outside world. Eventually, he was appointed to a leadership position within the patient group.
''I feel a lot calmer being off the medication,'' he said. ''I feel like my eyes are open and I have a chance.''
Newton told the court he had been treated for mental illness since his mid 20s. In 2009, he was admitted to Northside Clinic where he was prescribed an antipsychotic, an antidepressant and a mood stabiliser to treat bipolar and obsessive compulsive disorders.
Newton said he has stayed out of trouble since leaving Betty Ford about two months ago and he pledged to remain drug- and alcohol-free with the help of various support groups and a psychiatrist in New York.
His lawyer, Chris Murphy, asked him: ''Are you confident you are able to lead a drug-free lifestyle without the agitation that brings you before this court?''
''Absolutely,'' Newton replied.
Mr Henson acknowledged that, as a taxi driver, the victim was a vulnerable person and the charges carried a maximum penalty of 12 months' jail.
However, the hearing was not to determine guilt but to decide if Newton should be diverted from the criminal law system and dealt with under mental health provisions, he said. Newton said he relocated to the US to escape media and public attention in Australia. While there, he was charged with resisting a police officer and trespassing at popular Miami watering hole, Mr Moe's Restaurant and Bar, on April 6. Two weeks later, he was charged with battery and resisting arrest without violence. He has pleaded not guilty to all four charges.
Newton said he did not know when he would return to Australia.
Outside the court, Mr Murphy said: ''This incident with the taxi driver was precipitated by an incident three or four days before it, where I took him, in an extremely distressed state, to a chemist … the drugs were causing him a lot of trouble.''
''This is a good man and I hope we will all get to see the best of him.''

Louise Hall is a Court Reporter for The Sydney Morning Herald
Morning & Afternoon Newsletter
Delivered Mon–Fri.