Police have charged the driver of a dump truck that left a three-kilometre trail of dirt on the Sydney Harbour Bridge and Warringah Freeway on Friday, causing massive traffic delays.
The driver has been issued with a field court attendance notice for driving a heavy vehicle and not complying with loading requirements, as well as several vehicle defect notices on Friday afternoon, according to NSW Police Media.
The truck and trailer were travelling north past the southern toll booths on the Harbour Bridge just after 1pm when the rear door of the trailer became unlatched, police believe.
Twenty tonnes of landfill from a building site at Alexandria, destined for Windsor, began to spill onto lane three of the bridge.
Unaware of the dirt and debris he was leaving in his wake, the 61-year-old driver continued north across the bridge until he was stopped by police on the Warringah Freeway near the Falcon Street underpass.
About two-and-a-half hours later, south-bound traffic was backed up to Cammeray, while north-bound delays stretched to Darling Harbour.
It took three hours to clean up the mess with bobcats and road sweepers.
The driver is expected to appear at the Downing Centre Local Court on February 26, 2016.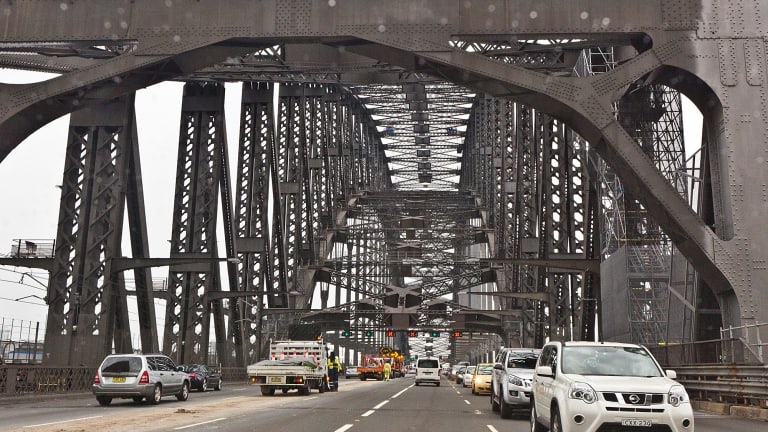 Police are investigating the incident and have asked any witnesses who have not yet spoken to police to contact Crime Stoppers on 1800 333 000.