The 34-year-old woman who was allegedly set alight by her boyfriend in the Sydney CBD on the weekend had an AVO out against him at the time.
Police said the victim had a history of problems with her boyfriend but had no family in Australia to call on.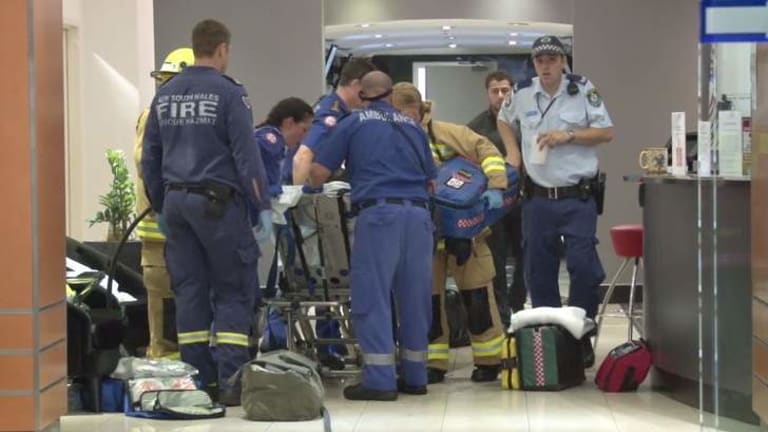 The man fled the complex and sought treatment for burns to his arms at a friend's home in Ultimo, where he was later arrested.
The woman is of Thai background and the Thai consulate is helping investigators to track down her family and notify them that the woman was in a critical condition in Concord Hospital with extensive burns to her face and upper body following Friday night's attack.
The man remained under guard at the weekend but was discharged on Monday afternoon and taken to Sydney City police station where he was expected to be charged as part of an investigation into what police described as an attempted murder.
He was refused bail and will appear before Central Local Court on Tuesday.
The couple had been kicked out of their over-crowded apartment in Regis Tower near Chinatown because they fought too much and he had previously threatened to set a unit on fire, Fairfax Media has learnt.
Several weeks ago, police were called to investigate a violent incident in which he threatened to kill her.
One of the building's residents said the pair had been removed from a unit because the woman's 28-year-old boyfriend had tried to start a fire.
Building manager Alex Pappas said he believed the woman had recently moved into another over-crowded room in the high-rise block and the man had moved out.
It is believed CCTV captured him sneaking into the apartment complex through a carpark lift that took him to a sixth floor common area.
He then threw flammable liquid on the woman and set it alight. A resident ran out into the common area and grabbed a towel from the gym to smother the flames, which witnesses said were up to a metre high.

Rachel Olding is a Reporter for The Sydney Morning Herald and The Age based in the United States.
Morning & Afternoon Newsletter
Delivered Mon–Fri.