Jewellery store raid nets $2m in stolen items
A citizen sleuth's clever detective work has helped police seize more than $2 million of suspected stolen jewellery from an Inala shop.
The woman, from inner city Brisbane, was the victim of a burglary in May when 25 pieces of her jewellery was taken from her house.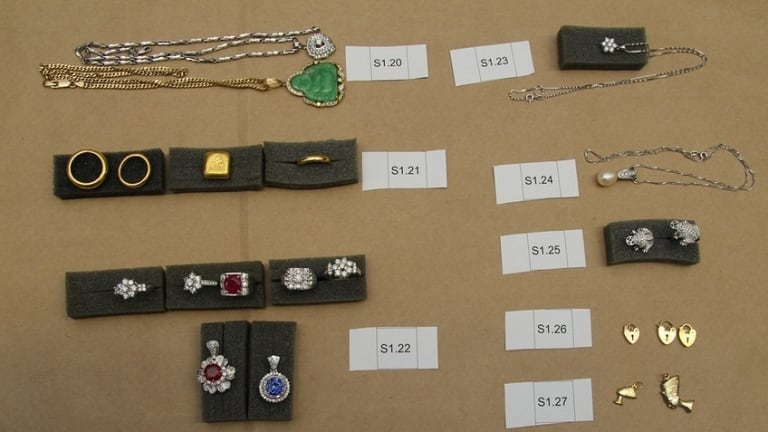 However Senior Constable Nathan McCormack said the woman was able to trace the items to the Inala jewellery store, leading police to unearth a giant loot of suspected stolen items.
He said police had seized about 2200 items of jewellery, believed to have been taken during burglaries since 2010 in the northern and southern regions of Brisbane, and from Ipswich.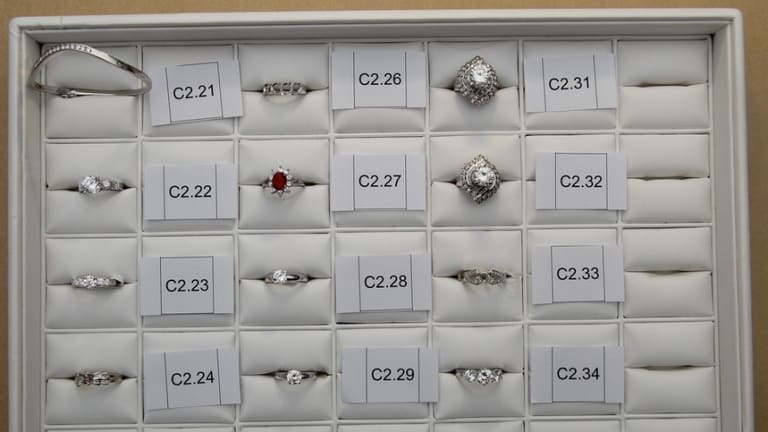 "It ranges from silver, gold, bracelets, watches. We have some quite expensive custom pieces, some totalling between $35,000 to 40,000 each," he said.
"It is quite rare to come across a seizure this big."
The store has ceased trading and the 51-year-old female owner is assisting police. She is yet to be charged.
Senior Constable McCormack said he thought about half of the store's contents had been stolen, although the fact that most of the items were second hand added an extra challenge for investigators.
Officers have posted photographs of the stolen jewellery online in a bid to return the items to their rightful owners.
Images of the jewellery can be found on the Queensland police Flickr page.
Anyone who may recognise the jewellery is urged to contact police by emailing op.mike-kenton@police.qld.gov.au.
Burglary victims should include specific details about the particular item, information about when the theft occurred and any report numbers given by police at the time of registering the theft.
Morning & Afternoon Newsletter
Delivered Mon–Fri.