LNP MP warned over crossing the floor
Government MPs will have to make a united front on asset sales, after Jeff Seeney warned that in politics, "disunity is death".
The government has repeatedly flagged it will be starting its "conversation" with Queenslanders in the coming months, to discuss the state's fiscal future and how it believes asset sales, namely the state's ports and power generators, could help secure it.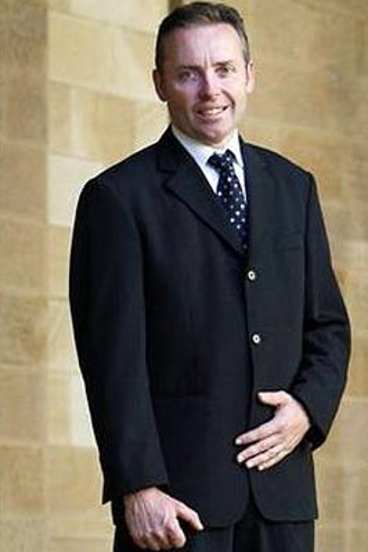 But it may first need to have that discussion with its own members - Ipswich West LNP MP Sean Choat has told the Queensland Times he would "cross the floor if necessary" as he opposed the sale of "electricity, water and transport-related utilities".
Mr Seeney said all Queenslanders, including Mr Choat, "need to be open minded enough and mature enough to participate in that debate".
"I think everybody needs to participate in the debate we are going to have between now and the next election and I am sure there will be a wide range of views put and that is the way it should be," Mr Seeney said.
"But at the end of the day, we have to make a decision that is in the best interests of Queenslanders."
Mr Seeney said he understood there would be a "wide range of opinions amongst any group of people", but there was a place for government MPs to have their say.
"That's the purpose of having the discussion, it is about making sure that everyone understands what the question is and allowing all of the opinions come together in a mature, grown up discussion," he said.
"MPs have the opportunity to express their views in the party room we all know that disunity is death in politics and we will have our discussions in the party room.
"Everyone that has been involved in politics knows they have the opportunity to express views within the party room and it is inappropriate to express those views then otherwise.
"We will have a discussion in the party room; there are obviously different views in any group of people – that is the nature of the debate and a mature, grown up discussion on how we are going to provide for the future of Queensland."
Opposition leader Annastacia Palaszczuk said she expected more MPs to cross the floor, if the government wins its mandate at the next election to go ahead with a privatisation agenda.
The Electrical Trades Union praised Mr Choat's stance.
"We will be seeking to sit down with Mr Choat and go through the devastation his Government has already caused through its privatisation by stealth. We are hopeful that Mr Choat's principled stance against privatisation extends to crossing the floor over decisions already made without a mandate, like the Government's siphoning of $15 Billion worth of Network capital expenditure to the private sector," state secretary Peter Simpson said in a statement.

Amy Remeikis is the social affairs and communications reporter for the Sydney Morning Herald and The Age, based in Parliament House
Morning & Afternoon Newsletter
Delivered Mon–Fri.