MH370 crash: Australian victims' family rallies together
The son of missing Queensland holidaymakers Rod and Mary Burrows says his sisters and extended family are heartbroken by the announcement Malaysian Airlines flight MH370 ended in the southern Indian Ocean.
Jayden Burrows read a statement at a press conference at Queensland Police headquarters in Brisbane on Tuesday afternoon, but took no questions.
His mother Mary was a civilian employee of the police service, working in the police academy's Constable Development Program, and was taking a holiday to China while on long service leave.
"Our family is trying to come to terms with this terrible tragedy," he said.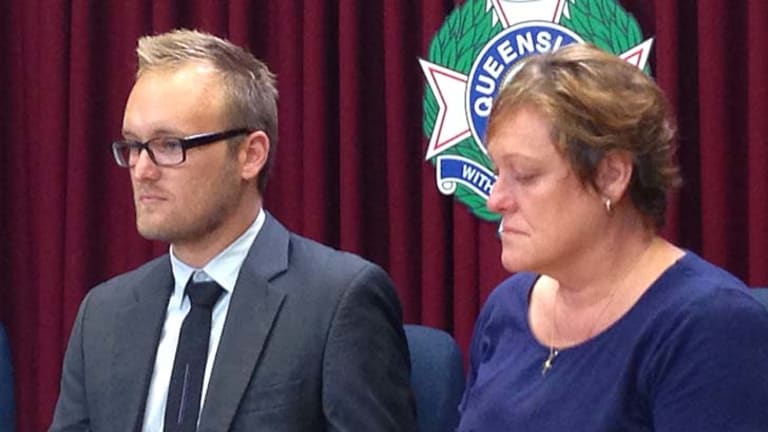 "We dearly love and will miss our Mum and Dad."
Jayden struggled to contain his grief, while supported by his aunt Kaylene Mann.
"The love and compassion that they shared and their priority of putting their family first will help us get through this together," he said.
"We are heartbroken this stage of their life has been cut short.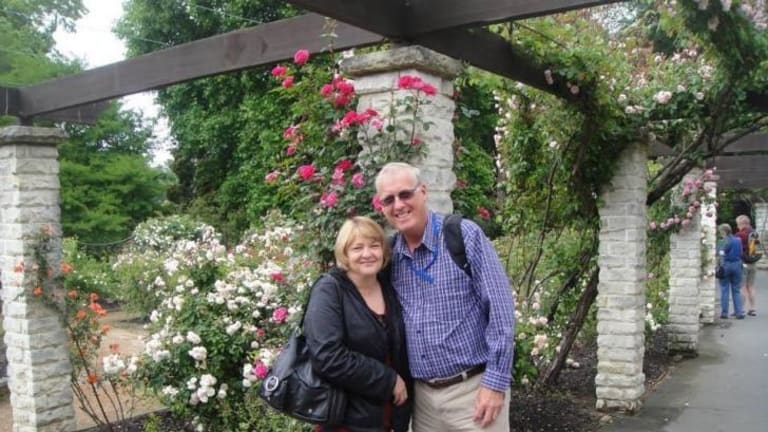 ''They worked hard to reap the rewards of their retirement so they could travel and spend time with friends and family.
"We're extremely grateful for all the love and support from our family and friends.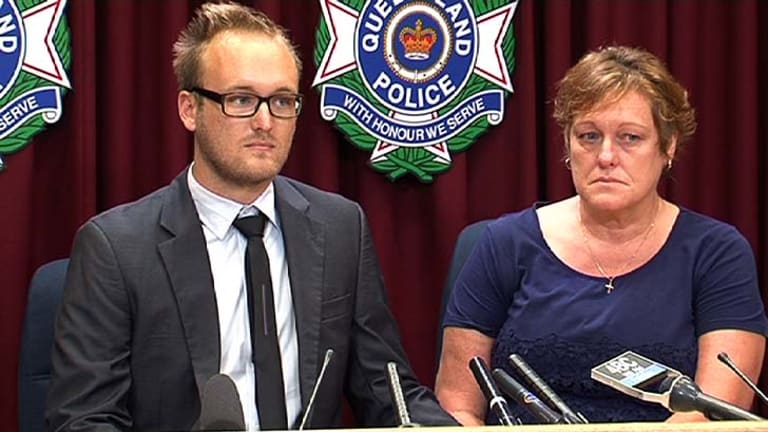 "We are grateful to all the organisations and countries providing the extensive search operations and our present thoughts go out to all the families of all the other passengers and crew on board the flight.
"Our family appreciates all the well wishes and prayers, but we now we ask for privacy."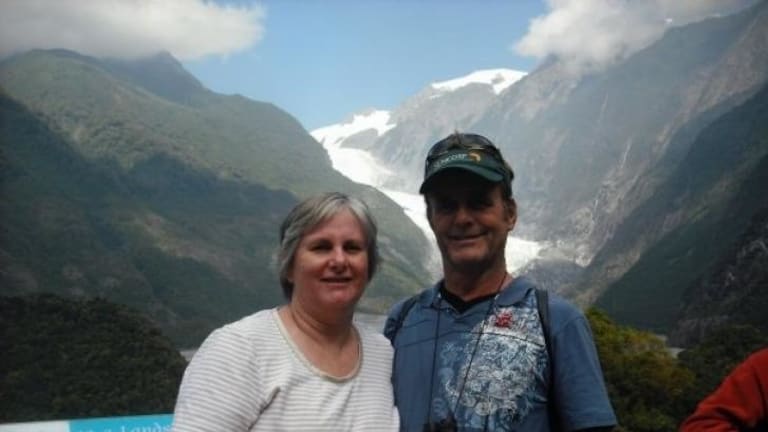 Our family is trying to come to terms with this terrible tragedy
Earlier
The family have rallied together hours after Malaysian authorities announced flight MH370 ended in the southern Indian Ocean.
Rod and Mary Burrows were travelling with their friends Bob and Cathy Lawton on flight MH370, which disappeared hours after leaving Kuala Lumpur for Beijing early on Saturday, March 8.
Their families have waited 17 days for definitive word on their fate.
Late on Monday night, the family's worst fears were confirmed when Malaysian Prime Minister Najib Razak announced MH370 crashed into a remote area of the southern Indian Ocean, killing all 239 people on board.
Although debris potentially linked to MH370 was spotted by planes off Australia on Monday, Mr Najib's announcement instead came off the back of new satellite data that confirmed the flight's path south "away from any possible landing sites".
Rodney and Mary have three adult children, Jayden, Karla and Melia, and were eagerly awaiting the arrival of their first grandchild early next month.
They were expecting to meet the new addition to their family on arriving home in Brisbane after their three-week holiday in China.
Family and friends gathered on Tuesday morning at Sinnamon Park, in Brisbane's west, delivering coffee and food, but declined to make any comment.
The couple's son Jayden arrived visibility distressed, telling reporters "I've got to get inside".
From her home in the central Queensland town of Biloela, Mr Burrows's mother Irene told the Rockhampton Morning Bulletin that ''I can only hope that whatever happened, it was very quick and they didn't know."
In Woodridge south of Brisbane, it was quiet outside the home of David Lawton, the brother of Bob Lawton.
A Lawton family member said they might speak publicly in the coming days.
In a previous interview with Fairfax Media, David Lawton said the uncertainty of not knowing what happened to MH370 had left him feeling ''empty".
"If they found the wreckage of the plane then that would be finalised because there's no hope,'' he said at the time.
Last week when the wait for news continued, the Burrows family released a statement thanking those involved in the search.
"The enrichment and strength that Rod and Mary have given us, helps us to get through each moment during this very difficult time," the statement said.
"It is comforting to know that Rod and Mary are together, wherever they are.
"Our family will remain together to provide strength and support to each other as we maintain hope, but brace each other for the worst."
Two other Australians from Sydney were also on board MH370. Yuan Li and Naijun Gu, a couple in their early 30s, were believed to be heading to Beijing to spend time with their children.
Perth-based New Zealander Paul Weeks was also among the 239 people on the flight.
- with Kristian Silva

Marissca Calligeros covers breaking news for The Age
Morning & Afternoon Newsletter
Delivered Mon–Fri.