Motorbike use up, but testing times ahead
Motorcycles are more popular than ever but becoming a biker in Queensland is set to become a whole lot tougher in the wake of a report from a government inquiry into motorcycle licensing tabled at Parliament today.
According to the committee charged with investigating the licensing process, there is "ample evidence" the state's current system can be improved, with 12 recommendations for change made to the Minister for Transport and Main Roads Scott Emerson.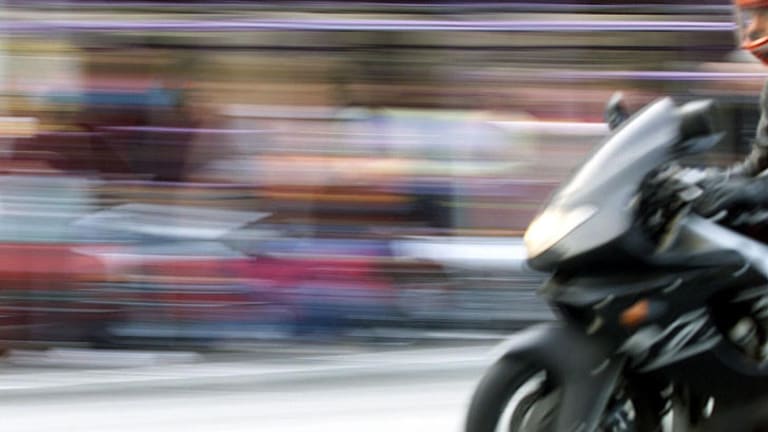 Chief among them is the call for an independent evaluation of the state's two-pronged Q-Ride and Q-SAFE approach, and the introduction of heavier testing before and after a licence is granted.
The testing would include compulsory pre-learner off-road training and assessment, specific risk taking and hazard perception training and follow-up "skills refreshment" for riders returning to their bikes after time off the road.
The rider knowledge test also needed more questions, the committee found. Currently, the Queensland test has only five questions, and applicants can pass with four correct responses.
In his forward to the report, Chairman Howard Hobbs said the committee had taken the inquiry very seriously due to the rising popularity of motorcycles and the fact riders were "inherently more vulnerable" than car drivers.
"Unfortunately this means riders involved in a crash are often seriously injured or lose their lives," Mr Hobbs said.
"The committee is mindful of the immense personal, social, economic and health costs this road trauma imposes on the Queensland community."
According to the report, male riders are most likely to be injured, comprising 92.5 per cent of serious crashes involving motorcycles where gender was known. Riders aged between 40 and 49 years were the age group most at risk, though novice riders of any age were more likely than experienced riders to crash.
The most common circumstance of serious crashes involving a motorcycle is colliding with another vehicle at an angle (31.6 per cent), followed by motorcyclists falling from their motorcycle (25.9 per cent), and hitting an object (18.5 per cent). For the period between 2008 and 2011, TMR calculated that the key contributing factors attributed to motorcycle riders in single-vehicle fatal crashes were speeding (43.9 per cent), drink driving (illegal Blood Alcohol Concentration) (35.2 per cent) and/or other alcohol or drug use (8 per cent).
However, the committee also found fatality rates per registered vehicle for motorcyclists in the state have been falling since 2007, with only 3.02 riders per 10,000 registered motorcycles involved in fatal crashes for the period to date (the national average is 3.39).
That comes as the popularity of motorcycling continues to rise. According to Australian Bureau of Statistics figures quoted in the committee report, motorcycles as a vehicle type recorded the highest growth over the five-year period from 2006-2011.
The data also shows that as of January last year, 23.1 per cent of the 678,790 registered motorcycles in Australia were registered in Queensland, putting the state third behind New South Wales and Victoria. But when adjusted per head of population, Queensland has the second-highest number of motorcycles registered, after Western Australia.

Katherine Feeney is a journalist with the Nine Network Australia. She is also one of Australia's leading commentators on sex, love, dating and relationships via her popular blog CityKat.
Morning & Afternoon Newsletter
Delivered Mon–Fri.