Zeus the dog escapes the death sentence - but now faces life in chilly Canberra
A Brisbane family's dog has been spared a death sentence, after a social media campaign to save him helped secure his release on Wednesday.
But it is a bittersweet affair for the family who, after an eight month court battle and an impoundment fee nearing $5000, were forced to relinquish their beloved pet in order to obtain his freedom.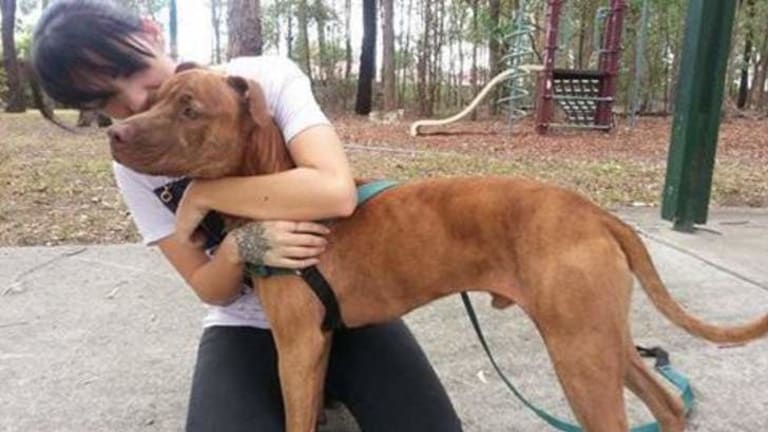 Zeus is now on his way to the Australian Capital Territory, one of the few states or territories not to have banned breed legislation, Melanie Isaacs, a founding member of the Sydney-based advocacy group Team Dog, said.
"It's incredibly bittersweet for his family, they are absolutely ecstatic because for a long time it was on the table he would be killed," she said.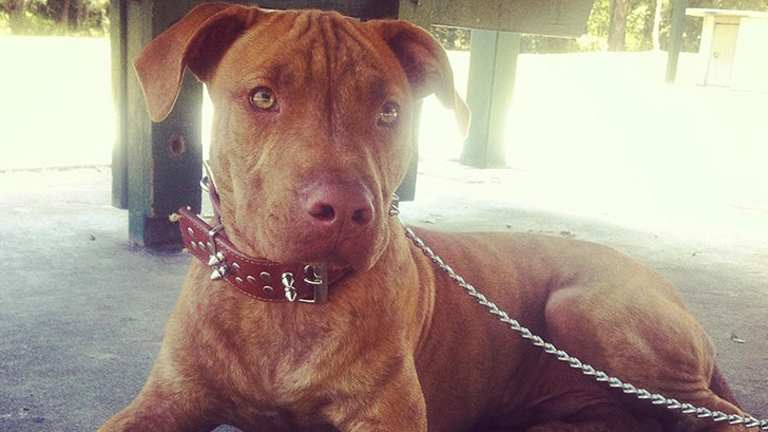 "They are ecstatic he can now get what he deserves, and that is a full, long and healthy life but then he can't come home and live with them."
Zeus was detained after being captured by Brisbane City Council rangers in Sunnybank in late August last year.
A destruction order was issued when he was deemed to be partly American Pitbull, a breed banned within the municipality.
A council spokesperson said independent advice was sought to verify the dog's breed.
Both council veterinary officers and the head of veterinary science at the University of Queensland assessed him as a pit-bull.
Zeus' owners disputed the order through a number of court hearings, arguing they believed him to be a labrador/Staffordshire terrier cross breed.
However, after a number of court appearances, it was only when Team Dog launched the Facebook group Save Zeus and more than 1500 people joined, council agreed to release the animal.
Ms Isaacs said the public reaction to Zeus' possible death showed many people did not support breed specific legislation.
"I have no doubt dogs are being put to sleep everywhere with breed specific legislation and no one knows about it," she said.
"It's extremely costly to take anything to court and the sad thing about breed specific legislation is it's targeting families without the knowledge and finances to fight the orders."
Ms Issacs said one of the major drawbacks of the legislation was its subjectivity, with appearance being the only determining factor.
"A lot of people have the impression this legislation targets people who break the law, this case is a perfect example this is not true," she said.
"In 99 per cent of cases this legislation targets families like yours and mine and the huge public outcry shows the general public is not okay with families being treated like this and dogs having their lives ended for nothing more than their appearance."
Zeus will soon arrive at his new home in Canberra, Ms Issacs said, where he will live with a woman who recently lost her dog to cancer.

Kim Stephens is Chief Breaking News Reporter at brisbanetimes.com.au
Morning & Afternoon Newsletter
Delivered Mon–Fri.