Sunscreen maker faces ACCC heat
THE manufacturer of a key ingredient found in several Australian sunscreen brands is under investigation over allegedly misleading customers about contents that some believe are harmful to humans.
Perth-based Antaria is under investigation by the Australian Competition and Consumer Commission over its claims that its ZinClear-IM product - which is found in sunscreens made for the Cancer Council and Woolworths, among others - is free of nanomaterials, the ABC's 7.30 reported last night.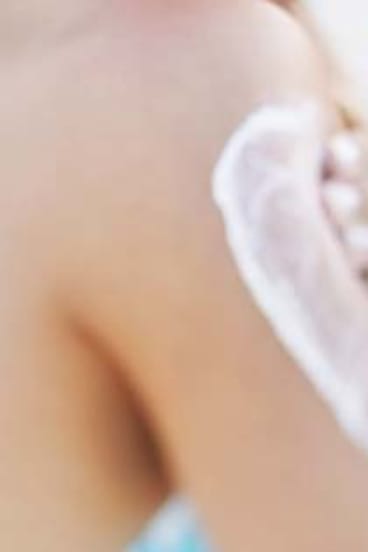 Metal oxides form the basis for many sunscreens and when they are reduced to tiny nanomaterial size, the sunscreen is clear when rubbed on skin. Some experts believe nanoparticles damage human cells.
Antaria was referred to the ACCC by Friends of the Earth, which complained of ''misleading and deceptive conduct'' for marketing ZinClear-IM as ''non-nano'' when tests proved it was a nanomaterial. Unions and the Public Health Association of Australia backed the complaint.
The National Measurement Institute sent samples of ZinClear-IM to the US for testing, where it was found the product did contain nanoparticles, the ABC reported.
Friends of the Earth spokesman Gregory Crocetti said his organisation produced a guide for consumers advising them of ''non-nano'' sunscreens, which had since pulped because several sunscreens inadvertently contained nanoparticles.
''It does appear that the ZinClear-IM is … made up of a cluster of nanoparticles and by marketing that as non-nano to customers, to the sharemarket, it's not right,'' Dr Crocetti said.
Antaria chairman Rade Dudurovic rejected the Friends of the Earth claims.
''We reject the assertions made in your correspondence which allege that we misled the public regarding ZinClear-IM. We confirm that the zinc oxide in our ZinClear-IM dispersion is of a non-nanoparticle size,'' Mr Dudurovic said.
The ABC reported Mukti Botanicals recalled one of its sunscreen products in response to the ZinClear-IM findings.