A victim of a sexual predator in Melbourne's northern suburbs has revealed the horrific details of her attack in the hope it will lead to not only justice being served but her attacker getting the psychiatric help he needs.
Two more victims have come forward as a result of the woman telling her story, and police have released an image of the man.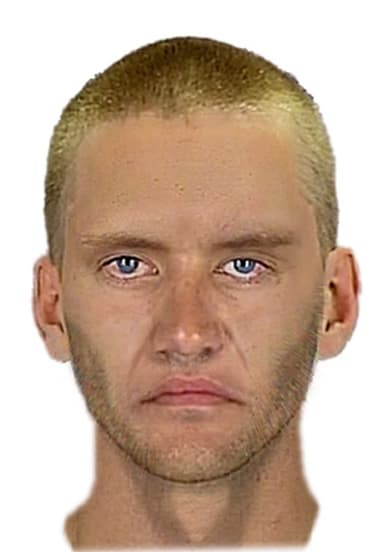 The man on a motorbike has sexually assaulted seven women while they walked or jogged along bike paths along Darebin Creek.
Police fear the assaults, which all happened within six days from December 30, will soon escalate if the offender is not caught.
Detective Sergeant Brett Meadows said the victims said the man, who wore a motorcycle helmet with a full visor in all attacks, smelt of alcohol and may have not washed.
''So far we have been lucky, as it were, because both our main victims have fought him off,'' Detective Sergeant Meadows said.
Police said a man slapped or groped three of the women on the backside as he rode past them on his motorbike, believed to be green coloured. In the other two attacks he got off his bike and tackled the women before they escaped his grip.
''Sam'', who did not want her real name published, was attacked about 7.30pm near Gaze Court in Mill Park on December 30.
She had been exercising at a nearby reserve and was about 200 metres from her home when the man ''bear-tackled'' her from behind.
At first Sam, 30, said she thought it was a joke, but soon realised it was not a laughing matter. She screamed and the man, covered her mouth with his hand.
''He doesn't have good intentions,'' Sam said. ''He tried to do things.''
It is believed a nearby resident heard her cry for help but did not offer assistance.
But Sam said she managed to remain calm and elbowed him from behind before reaching for his groin area. She managed to free herself from his grip. He then ran off in the opposite direction.
Sam hoped telling her story would lead to someone identifying the man and his arrest. She said he ''obviously needs to be punished'' but also needed psychiatric help so he would not reoffend.
''We have got to help these people,'' she said.
Sam said she enjoyed exercising alone but the attack had changed that for now. ''I will get over it in time''.
What made the attack more brazen was the man is believed to have assaulted another woman about 30 minutes before near Tooth Court, Mill Park.
The following day, a third woman said she was attacked on the path, about 8.10pm near Plenty Road in Reservoir.
Two incidents occurred on Friday - one on the Merri Walk bicycle path near De Chene Parade in Coburg about 8.45pm, and the second about half an hour later on the Western Ring bike path near Alvarado Avenue, Thomastown.
Mr Meadows said he believed the attacker lived somewhere near Darebin Creek because his motorcycle was not registered and most likely only used on the cycle paths.
All victims said he looked too big for the bike, indicating it might be a mini trail bike. He is said to be aged between 20 and 30, about 170 centimetres tall with a thin build and olive skin.
Detectives from Epping Sexual Offences and Child Abuse Investigation Unit want anyone with information to come forward and phone Crime Stoppers on 1800 333 000.
With Nino Bucci
Morning & Afternoon Newsletter
Delivered Mon–Fri.