Victorian business backs the Napthine government's Melbourne Rail Link over the original Melbourne Metro rail tunnel because it will cause less disruption to the city.
The Victorian Employers' Chamber of Commerce and Industry on Tuesday outlined its priorities for the November state election, with construction of the rail link from Southern Cross to South Yarra via South Melbourne a key project.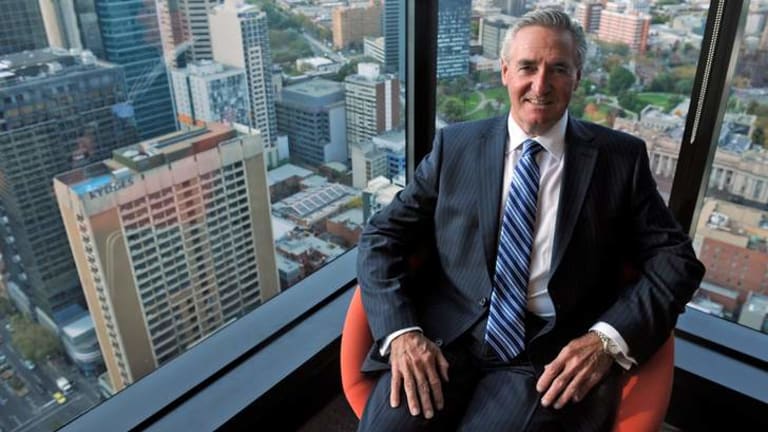 VECCI chief executive Mark Stone said the new rail link, announced in last month's state budget, was a better option than the Melbourne Metro project.
The Metro project, which is backed by Labor and has been identified by Infrastructure Australia as a priority project, was intended to link Footscray to South Yarra via a tunnel under Parkville, as well as two stops connecting with Flinders Street and Melbourne Central.
Premier Denis Napthine has said the original route would have caused massive disruption on Swanston Street during construction, and that such a "massive hole dividing Melbourne would be worse than the Berlin Wall".
"Business had a lot of concerns over the prospect of the centre of the city shutting down for two to three years," Mr Stone said.
He said the project would carry more peak-hour passengers and fulfil the goal of connecting the north-west and south-east of Melbourne.
Connecting with a future airport rail link was also critical to tourism, Mr Stone said.
"Ultimately, some very clever engineers will decide what is the best route and what is the best construction method, but at this point that covers all the things VECCI was looking for," he said.
The group has also called on whoever wins the election to raise the payroll tax threshold from $550,000 to $850,000, to bring it in line with other states, and to stimulate jobs.
Mr Stone said the change would cost the state budget $350 million but with revenue raised from job creation and salary increases it would offset the loss.
"Payroll tax is the number one issue for business," Mr Stone said.
"If we can lift that threshold we believe that the stimulus in more jobs and business confidence will certainly well overcome that $350 million cost."
Mr Stone said business confidence was flat at the moment and had not changed over the past 10 months.
VECCI also backed further sale of government assets, including unused land at both state and local government level.
Morning & Afternoon Newsletter
Delivered Mon–Fri.