A climber who was stuck between two boulders for 10 hours overnight has had a lucky escape, despite earlier fears for his life.
The 24-year-old, who was climbing Mount Arapiles in the Wimmera, became wedged by the pelvis when he tried to squeeze through a crevice known as "the squeeze test" about 10pm on Monday. He was rescued just before 8am on Tuesday.
The climbing challenge involves manoeuvring through a vertical crack in the rock under a cliff called "Tiger Wall".
After the climber got stuck, he was able to ring friends who then contacted emergency services, Victoria Police spokesman Sergeant Kris Hamilton said.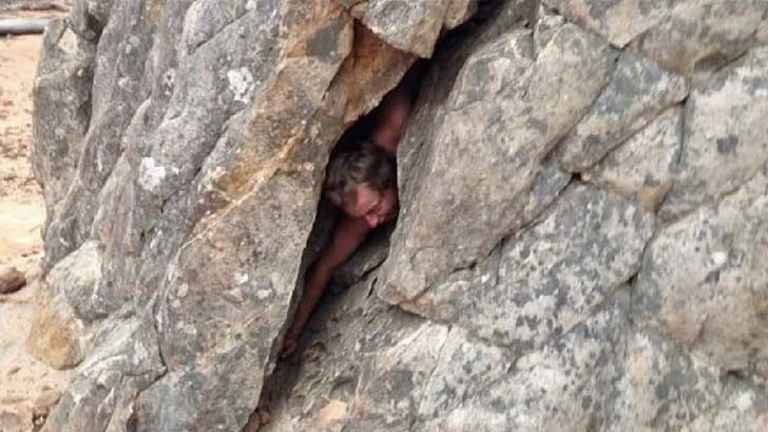 Victoria Police, Ambulance Victoria and SES members attended to the man for 10 hours, medicating him and keeping him warm through the night with large heaters.
Police initially reported the man was suffering from "crush syndrome", a life-threatening condition which can result in major shock and renal failure.
But Victoria Ambulance spokeswoman Gabrielle Degenhardt said the climber was in a stable condition and suffered only minor injuries and slight hypothermia.
"There is nothing to indicate he has been seriously injured," she said.
"It's really a great outcome."
The man was taken to Horsham Air Field, and will be flown to the Royal Melbourne Hospital for further assessment.
SES spokeswoman Kathryn Gould said six crew members had been helping police and paramedics since midnight.
Local rescue group Arapiles Rescue Unit also took part in the rescue.
Morning & Afternoon Newsletter
Delivered Mon–Fri.