Italy may be the land of la dolce vita, but Australia is fashion's next frontier, according to the editor-in-chief of Vogue Italia.
''What has impressed me [about Australia] is the incredible quality of the young fashion talent,'' said Franca Sozzani.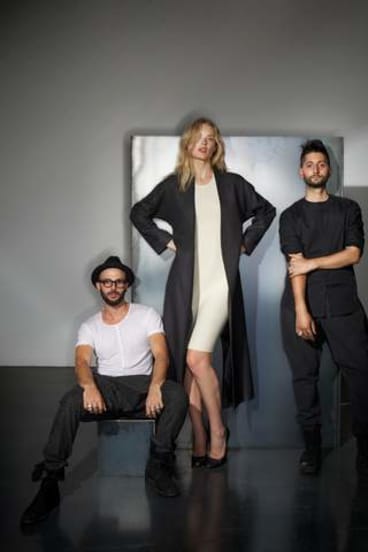 ''Some talents are living in London or Paris, for which everything is easier, but it's different when we are talking about talents in Australia, because it is so far away.''
In an effort to bring Australian fashion talent to the world, Sozzani will next month devote an issue of L'Uomo Vogue to Australia.
The coverage in Vogue Italia's menswear title will include a feature on young Australian fashion designers, a travel story, and a story about Australian merino wool, including a lavish photo shoot at Congi Station in NSW, owned by Michael Field, whose model daughter Stephanie Field stars in the shoot.
Sozzani is also overseeing a special project called World Wide Wool to promote Australian fashion and merino wool in partnership with the Woolmark company, that includes an exhibition and a shopping night.
Sozzani will travel to Sydney to attend the opening on March 27 of the photographic exhibition featuring images from the L'Uomo Vogue Australia issue at the Museum of Contemporary Art.
On the same evening she will also host a shopping night in Sydney CBD, promoting merino wool garments in luxury stores and in David Jones.
While in Australia Sozzani will meet the Australian designers she has selected as ''talents'', including Josh Goot, Christopher Esber and Strateas.Carlucci designers Mario-Luca Carlucci and Peter Strateas.
''We are just blown away by the opportunity to meet [Sozzani] in person,'' said Carlucci. ''Just to be exposed to that level of greatness in the fashion world will be a huge step forward for our brand, and we will be presenting parts of our collection to her to view personally.''
Carlucci and Strateas are already aiming high.
Since founding their label just two years ago, the Melbourne designers have shown four times in Paris and picked up 20 stockists around the world.
''We thought we'd throw ourselves in the deep end and see how we fared,'' Carlucci said.

Georgina Safe is National Fashion Editor.
Morning & Afternoon Newsletter
Delivered Mon–Fri.