He's become a bit of homebody these days, the quiet 61-year-old who spends his days pottering in an impressive garden and playing Scrabble with a long-term mate.
But his routine, honed by mind-numbing years of jail time, is about to be abruptly altered when the convicted triple killer is called to give evidence at a murder inquest in which he remains the only suspect.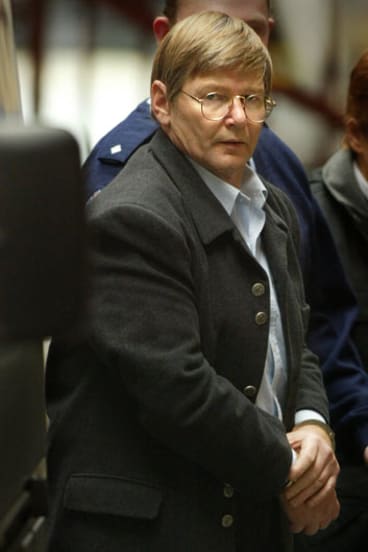 It will be no surprise to Peter Norris Dupas that he will be declared a person of interest over the murder of Kathleen Downes, 95, who was stabbed to death in her Brunswick nursing home on December 31, 1997.
Dupas, who is serving three life sentences for the murders of Nicole Patterson (April 1999), Margaret Maher (October 1997) and Mersina Halvagis (November 1997), knows exactly how the justice system works. After all, he has been a subject of police investigations over sex crimes for more than 45 years.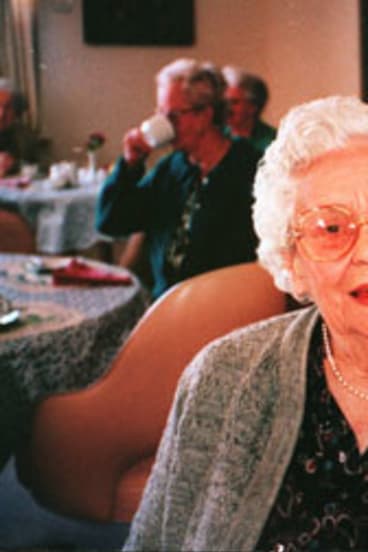 In the middle of last year he was taken from his Barwon Prison cell to be interviewed over the Downes killing. The magistrate who made the order gave detectives a maximum of five hours to ask questions. It took less than 40 minutes.
Softly spoken, polite and ultimately unco-operative, he responded to each question with a quiet ''no comment''. Before he became a veteran of the interview room he would shake and appear on the verge of tears before withdrawing into himself. Now he is more self-assured.
He knows that an elaborate false alibi can be unpicked in time and that silence is his best defence.
But police will claim he was not always so careful with his words and intend to call a man who worked in the prison garden with him to say Dupas made an admission of sorts about the Downes case.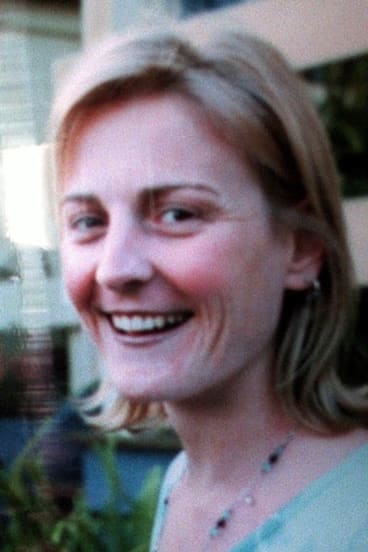 The witness is former lawyer Andrew Fraser who, while doing time for drug offences, became Dupas' gardening buddy.
They were the jail's odd couple, the former high-flying lawyer who loved the spotlight and the obsessive serial killer desperate to fly under the radar.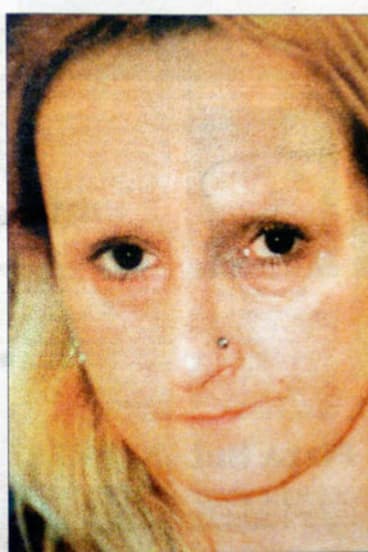 While in Port Phillip Prison protection with more than 35 of the state's most dangerous and detested inmates, they became the division's gardeners and could be seen nearly every day, wandering around the unit's small vegetable patch.
At night they would sometimes watch gardening programs on television or study developments in horticulture.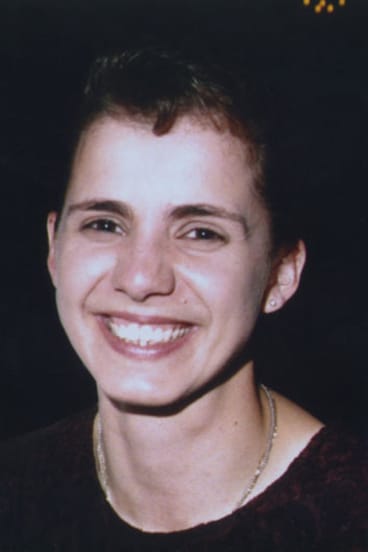 True to his nature, Dupas became obsessive, threatening Asian prisoners who tried to steal his spring onions and using blunt secateurs to behead mice he caught in the compost heap.
Fraser, a combative criminal lawyer with a client list of some of the most notorious crooks in Victoria, had developed a $1000-a-day coke habit, which would cost him his freedom, marriage and career.
No jail time is easy but as a first offender and an admitted addict Fraser could have reasonably expected a stint in a country prison. Instead it was decided he needed protection and he was housed with serial killers and sex offenders.
Whether it was shared interests or the belief the former lawyer would be bound to keep conversations confidential, Dupas sought out Fraser for advice after the murderer was interviewed in 2002 over the Maher and Halvagis killings.
Dupas was told by detectives a DNA sample linked him beyond doubt to the murder of Maher, who was found stabbed to death in Somerton.
Fraser later told police, ''When he came back from being questioned he was rattled and came straight to my cell.''
Fraser said Dupas confided there was no forensic evidence linking him to ''Fawkner'' (the Halvagis murder) or ''the old sheila down the road''.
At the time police saw Fraser's evidence as pivotal to the Halvagis investigation and it would prove the turning point.
It was only after Office of Public Prosecutions lawyers read the damning statement that they decided to prosecute. Dupas was convicted and Fraser granted a sizeable part of the $1 million reward.
Now detectives investigating the Downes murder have returned to Fraser seeking information. He says Dupas asserted on at least three occasions there would be no forensic evidence linking him to the ''old sheila down the road''.
Why was he so confident? Perhaps because the killer wore gloves.
Country girl Kathleen Fraser had moved to Ascot Vale by the time she met her future husband Lionel Downes. They married in October 1927, battling the Great Depression and raising three children in their Strathmore home.
After Lionel died in 1964, Kathleen remained in the family home for 24 years before a stroke led her to the Brunswick Lodge Supported Residential Service.
Slowed by a car accident and another stroke she remained popular with the 14 staff and 20 fellow residents and was known as the matriarch of the lodge.
Brunswick Lodge didn't struggle to fill its two wings and the managers took to recording inspection requests in a waiting list book.
There the name William Johnson appeared after a man made at least two inquiries for a room for his frail mother. He organised to visit in late November 1997 but failed to front.
Police would discover that two calls were made to Brunswick Lodge on November 23 and 24 from Dupas' Pascoe Vale home. Detectives believe he was the mysterious Mr Johnson.
At the time his girlfriend was on a four-month holiday in South Africa and he was living alone. Dupas' mother lived interstate, was in good health, and had no plans to move into care.
On November 27 a note in the lodge diary recorded, ''William Johnson to see room. No show again!''
The morning of the no-show staff found the kitchen security door screen wire cut in a failed attempt to grab the key from the inside lock.
Before dawn on December 31 someone using bolt cutters severed a kitchen window winder chain to gain access.
The offender entered Mrs Downes' room - the closest to the fire escape - and stabbed her to death. Nothing was stolen and the killer opened the emergency door next to her room to slip away.
Some time later this year the Coroner will hear police say it was Dupas - based on Fraser's statement and similarities including:
■ The injuries were similar to those of Dupas' other victims.
■ A drawer was removed and searched, although nothing was taken as in the Nicole Patterson case.
■ The offender called the victim's home using a false name, as Dupas did with Patterson.
■ He had previously attacked and stabbed an elderly woman.
There are other facts placing Dupas in the frame.
Police say he once broke into a hospital mortuary and stabbed the bodies of two elderly women.
Kathleen Downes was killed close to Sydney Road, as were Halvagis and Maher.
The nursing home murder was less than 24 hours after Dupas returned from a 10-day visit to his mother - a woman who looked similar to Mrs Downes.
Less than two months after the murder, Dupas' home was burgled. He reported jewellery, power tools and a camera stolen.
When police found the burglar he - unlike Dupas - readily confessed, adding he had stolen something not on the list; bolt cutters like those used to break into Brunswick Lodge.
After his three murder convictions, Dupas appealed and fought in any court prepared to listen. In the Halvagis case he won a retrial, only to be convicted a second time. A further appeal failed.
Finally Dupas, who first committed a violent sex crime at the age of 15, has accepted his fate. He knows there will be no release.
These days he records the years not so much by the calendar as through the changes of seasons in the prison garden - perhaps the only thing he has ever loved.
He never receives visitors and would prefer to be left with his own thoughts in Barwon protection unit's shrub and flower garden complete with fish pond.
And he still has those Scrabble games with another inmate happy to kill time - convicted Burwood triple killer Ashley Mervyn Coulston, who has also been sentenced to life with no minimum term.
So why are police still chasing Dupas now that we have been assured he will never be released? After all, when it comes to the inquest, his lawyers will argue he should not be compelled to give evidence as it may incriminate him.
Because while it may be too late to give the Downes family justice it is never too late to deliver the truth.
John Silvester is a Walkley-award winning crime writer and columnist. A co-author of the best-selling books that formed the basis of the hit Australian TV series Underbelly, Silvester is also a regular guest on 3AW with his "Sly of the Underworld" segment.
Morning & Afternoon Newsletter
Delivered Mon–Fri.