Pressure is mounting on all state governments to back the removal of the GST on tampons, with the four Labor governments spruiking the plan before a meeting next week.
Next Friday state and federal treasurers will meet in Canberra at the Council of Federal Financial Relations, where removing GST from sanitary products is set to be discussed.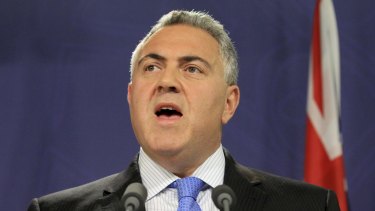 The treasurers from Victoria, South Australia, Queensland and the ACT say they will seek to have the GST removed on sanitary products.
In May, Federal Treasurer Joe Hockey was quizzed about removing the GST on tampons on ABC TV's Q&A, agreeing that they were essential products.
He committed to discussing the issue at the upcoming meeting.
But any change to the GST, his office says, will require the agreement of all states and territories.
The four Labor governments argue that removing the GST is about fairness.
"Currently, Australian women spend close to $300 million on sanitary products, but unlike condoms, lubricants and sunscreen – which are all exempt from GST – they also pay GST on those purchases," a joint statement says.
"We look forward to Mr Hockey putting it to the states and territories, and providing the opportunity for all the treasurers to back it in. The change is simple."
The alliance of Labor governments says analysis has shown that revenue lost by the removal of the GST on sanitary products would be easily covered by the broadening of the GST to include digital downloads.
"There is no sensible reason why GST – an unfair tax by its very nature - should be imposed on sanitary products, and it's high time that this was removed," Victorian Treasurer Tim Pallas said.
Other states have been contacted for comment.