THE man accused of stealing more than $200,000 from former magazine queen Nene King when she was addicted to drugs has been committed to stand trial.
Magistrate Peter Reardon found on Friday there was enough evidence for a jury to convict Colin Hahne, a former close friend of Ms King's, and ordered he stand trial in the County Court.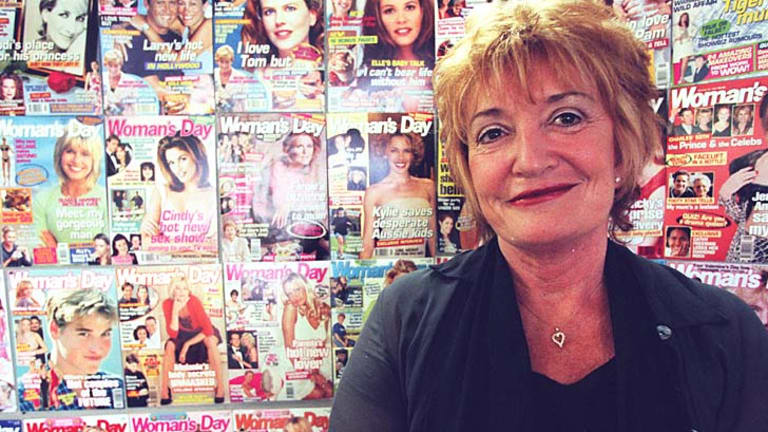 Hahne, 43, has been charged with stealing more than $217,000 from Ms King between December 2008 and September 2009. He faces 41 charges involving theft, dishonesty and forgery offences.
Ms King, 69, the former editor of Woman's Day and Australian Women's Weekly and close friend of Kerry Packer, claims she was addicted to cannabis and smoking up to 10 joints a day, as well as taking Prozac, when allegedly targeted by Hahne.
Prosecutor Douglas Trapnell, SC, told the court Ms King had been a vulnerable and unwell woman who was "preyed on by a clever, manipulative con man who used her as a cash cow to fund his gambling addiction and extravagant lifestyle".
Hahne, who said he was not guilty, will appear for a directions hearing in the County Court on Tuesday.
In her statement to police tendered to the Melbourne Magistrates' Court, Ms King told how her life unravelled after her third husband, Patrick Bowring, was taken by a shark off Bondi when diving in 1996.
"I suffered in many ways," she said. "I was diagnosed with post traumatic stress disorder and border bipolar.
"I used cannabis daily for a long time."
The woman who was known as the doyenne of women's magazines quit her job at Kerry Packer's Australian Consolidated Press in 1999 and became a recluse.
She spent time in Noosa before moving to Melbourne in 2007 when Larry Sutcliffe and his partner, Hahne, came to live with her at Caulfield. Sutcliffe, a massage therapist, had been a friend of her niece's.
"We became great friends and I trusted them totally," Ms King said.
"It was fantastic. I was so grateful for their friendship.
"I paid for everything for the first few years. I paid for them to go on holidays, clothes, food, bills. I even bought Colin a $6000 watch."
Sutcliffe pleaded guilty last year to one count of obtaining property from Ms King by deception and was placed on a community corrections order.
Morning & Afternoon Newsletter
Delivered Mon–Fri.