A SENIOR Geelong Hospital anaesthetist has been accused of putting patients at risk by prescribing a drug he was effectively being paid by a pharmaceutical company to use.
A Fair Work Australia hearing was on Tuesday told Dr Mark Colson reported colleague Dr Simon Tomlinson to the ombudsman in 2007 for accepting business-class flights from Pfizer for him and his family to attend a conference in New York.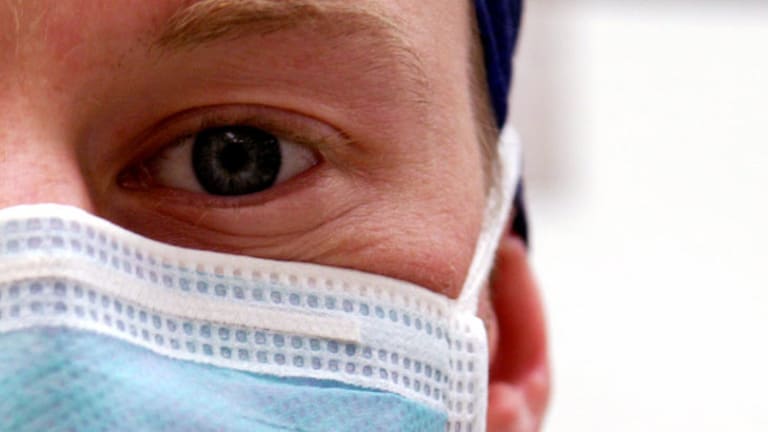 Deputy director of anaesthesia at Geelong Hospital Dr Colin Gordon said Dr Colson also alleged the hospital had the highest prescription rate of a drug called parecoxib because of Dr Tomlinson's dealings with Pfizer and that this was ''harming patients and potentially causing patients to die''.
But Dr Gordon said these allegations were slanderous, the hospital did not have the highest prescription rate of parecoxib and, furthermore, Dr Tomlinson, the current director of anaesthesia at Geelong Hospital, had nothing to do with ordering the drug.
However, Dr Gordon said he had considered these ''whistleblowing problems'' when Dr Colson's contract came up for renewal in 2009. He said he was annoyed the hospital had not dealt with the Pfizer investigation and this factored into his recommendation that Dr Colson be re-appointed for one year, not five.
However, the director of human resources at Barwon Health Perry Muncaster told the hearing he told management they could not use ''whistleblower problems'' to make decisions about Dr Colson's employment because it would breach whistleblower legislation.
Dr Colson's contract was renewed for five years in 2009 but he was dismissed last year for incorrect billing for after-hours work and inappropriate behaviour. Dr Colson now claims he was unfairly dismissed by staff who have been trying to sack him since he ''blew the whistle''.
Dr Colson told the hearing on Monday that since 2007, Dr Tomlinson had made multiple allegations of unauthorised absenteeism and said he had been singled out for billing audits that led to his dismissal.
Dr Gordon, the person who audited his billing, rejected this and told the hearing Dr Colson had been knowingly ''double dipping'' in his billing methods.
Furthermore, Dr Gordon said his behaviour after management raised this with him had been offensive and made his employment ''untenable''. The hearing continues next Tuesday.

Julia Medew is Health Editor at The Age.
Morning & Afternoon Newsletter
Delivered Mon–Fri.