Police are looking for a man suspected of sexually assaulting a woman in a stairwell at a shopping centre in Melbourne's north.
The woman had been walking to her car through Greensborough Plaza about 5.40pm on September 10 when the attack occurred, police said.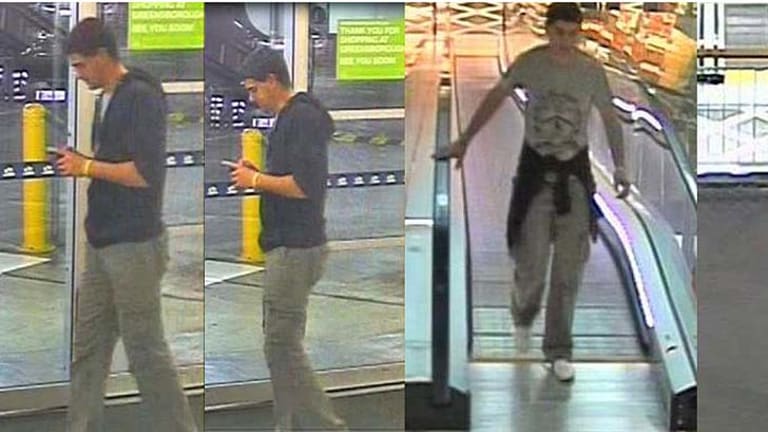 She had been walking up the car park's stairs to level F when a man who entered the stairwell on level E followed her before sexually assaulting her.
The woman ran to a closed store on the top level of the shopping centre for help.
Police believe the man took off his jacket before leaving the shopping centre through the Main Street entrance.
Police have released CCTV images of the suspect, who they say appears to be southern European, of medium build with short, thick black hair and thick dark eyebrows. The man is about 182 centimetres tall and has a tattoo on his left upper arm.
"He was wearing grey cargo pants with pockets on the sides and rear, a navy zip-up hoodie, light grey T-shirt with an unknown motif on the front, white runners with a thick navy or black stripe vertically on the side and a yellow rubber wristband on his left wrist," police said.
Anyone with information is asked to contact Crime Stoppers on 1800 333 000 or www.crimestoppers.com.au.
Morning & Afternoon Newsletter
Delivered Mon–Fri.