Shadow treasurer Tim Holding's shock resignation from politics has left a vacuum on state Labor's front bench, with his decision to depart paving the way for a by-election in his south-east suburban seat.
Mr Holding, who was touted as a possible Labor leader, said he was leaving politics because it was time to do other things with his life.
''Since being elected to Council when I was nineteen I have been in public life almost continuously for more than twenty years. I have given everything that I have to serving in public life, and I believe the time has come for me to other things with my life.''
The Labor member for Lyndhurst said he made the decision after long and careful consideration and had not been offered or sought alternative employment.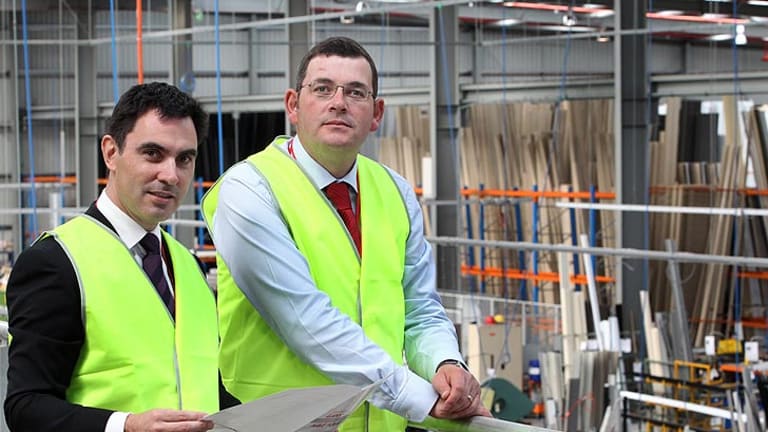 ''I am going to take some time off to think about what the next chapter of my life might involve.''
But he ruled out any return to politics.
He said it was only fair to to step aside to let the Labor party select the team that would lead it towards next year's election.
''In the circumstances if I wasn't committed to being a minister in the next Labor government then it was only fair to step aside today.''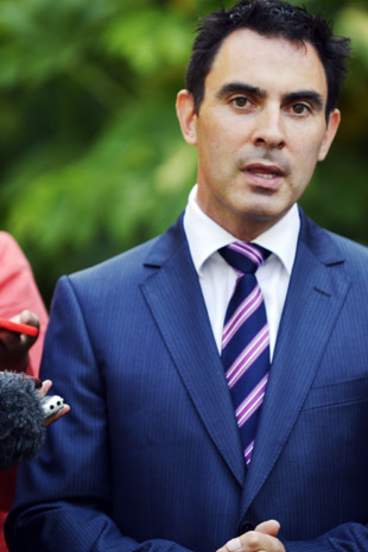 He said the benefits of a by-election in Lyndhurst outweighed the inconvenience.
He began his political career at 19 when he was elected a councillor in the City of Waverley.
Elected to State Parliament in 1999, Mr Holding holds his seat on a two-party preferred basis with a 13.92% margin.
In September 2009, Mr Holding sparked a massive search and rescue operation after falling 100 metres down Mount Feathertop in the state's north-east.
He jokingly told reporters on Friday that one of his biggest regrets was not carrying an emergency beacon when he went hiking on Mount Feathertop.
As water minister, Mr Holding signed off on the controversial and expensive Wonthaggi desalination plant and the now-decommissioned north-south pipeline, which was to pipe water from the state's Goulburn River in an effort to solve Melbourne's water shortage.
He defended the controversial desalination plant on Friday.
''We will use the water from this plant in the years ahead and when we do this water will save the people of Melbourne...(it) will stand the test of time because it will shows politicians can make long-term decisions that protect a vital resource.''
Mr Holding said his decision to leave was by no means a vote of no confidence for Opposition leader Daniel Andrews.
''I think Labor's prospects at the next election are very good. It's for that reason that I had to make a decision now as to whether I had it in my to serve as a minister for the full four years of the next term in government.''
He said he had struggled to maintain a work-life balance and had given everything to public life.
''Seven day weeks, days and nights, all of my energy, all of my enthusiasm and passion. It's the only way that I can go about doing things I do. There's never been much work-life balance in my life. I think for that reason that when it's time to call it quits you have to do it properly.''
He said the food bowl modernisation project, the state-wide water grid and the desalination plant were his biggest achievements.
Mr Holding is a member of the National Union of Workers faction which under a deal between the left and dominant right factions has been sidelined from the power base.
But he denied that any factional forces were responsible for his decision to quit.
His time as police minister was marked with controversy after revelations in 2005 that he did not read a memo alerting him to a major leak of police files because it had mistakes in it.
He sent it back and it never reappeared.
Former education minister Bronwyn Pike said on Friday that Mr Holding was ''absolutely committed and highly intelligent''.
''There's no question that Tim has the ability to be in strong leadership positions... but politics doesn't always work out that way,'' she told radio station ABC 774.
''What goes on within the party, who of course are the people who choose the leader, is not always what people from the outside observe.''
Ms Pike said she hoped Labor would ''look broadly'' when considering replacement candidates.
''I share the concerns that sometimes we do look like we're getting a bit of a political class in Australia and while star candidates come in for some criticism from time to time... people from other walks of life do have a lot of skills and a lot of expertise that can be brought to bear.''
Political opponents nicknamed Mr Holding ''twinkle twinkle,'' a reference to his potential star status.
A date for the byelection will be set by the Speaker. The seat of Lyndhurst covers the suburbs of Springvale South, Keysborough, Dandenong South, Hampton Park and Bangholme
Morning & Afternoon Newsletter
Delivered Mon–Fri.