A teenage driver has slammed his car into an apartment block in Melbourne's inner south-east after a police chase, forcing an early-morning evacuation for residents.
About 20 people had to be evacuated from the three-storey block at the corner of High Street and Punt Road in Windsor.
Police noticed a man driving erratically on Dandenong Road about 3.25am on Monday, spokesman Senior Constable Adam West said.
They initiated a chase after the car slowed and turned into Chapel Street, but soon called it off due to safety concerns, Senior Constable West said.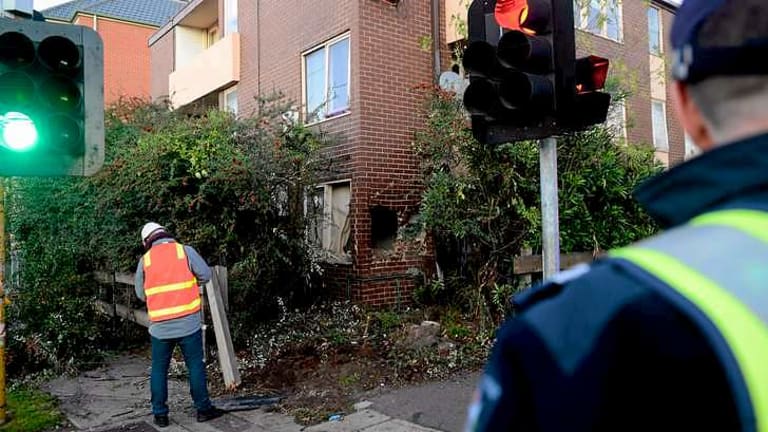 The driver then sped up and crashed into the block of units.
Metropolitan Fire Brigade spokeswoman Heather Stockton said crews arrived at the scene just before 3.30am and evacuated about 20 residents from the block. A specialist MFB unit stayed overnight to stabilise the building, she said.
Engineers are due at the site later on Monday. The car has been removed from the wreckage.
Residents told radio station 3AW they felt the building shake as the car smashed into the kitchen of a corner unit.
Ambulance Victoria spokesman Ray Rowe said paramedics treated the driver at the scene, but did not take him to hospital. No one else was injured in the crash.
Victoria Police spokeswoman Kelly Yates said the 19-year-old Hallam man was breath tested and recorded a blood alcohol level of 0.117.
She said police suspended the teenager's licence, and he is expected to be charged on summons with offences including evading police, reckless conduct and driving in a dangerous manner.
Morning & Afternoon Newsletter
Delivered Mon–Fri.