A trainee pilot has made a courageous landing on two wheels at a small airport in Victoria's north after he lost a wheel during take off.
The 21-year-old pilot was forced to circle above Mangalore Airport, near Nagambie, in an effort to burn enough fuel to attempt the landing.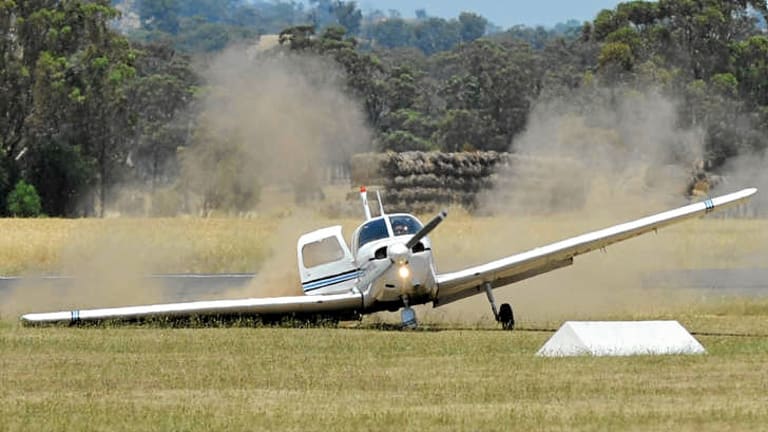 An airport spokesman said earlier that pilots had successfully landed on two wheels before but that it was very difficult to do so. Normally pilots would have three wheels when landing a light plane.
Emergency crews, including a fire truck, were on standby at the airport about 120 kilometres north of Melbourne.
Airport manager Joe Gagola said colleagues on the ground noticed something was trailing the plane before it was discovered it was a wheel hanging off the aircraft, which then fell off.
Mr Gagola said the pilot, who was the only person on board, spent almost four hours circling the airport to burn up fuel before making an emergency landing.
''He made an emergency landing on two wheels and did an excellent job where there was no injuries, no aircraft damage and it all ended well,'' he said.
''He was amazingly calm.''
The pilot, a trainee with China Southern Airlines, has 120 hours flying experience.
He was assessed by paramedics and didn't require treatment, Ambulance Victoria spokesman John Mullen said.
Mr Gagola said it was a rare event for a plane to lose a wheel mid-air and it had never happened before at the airport.
with AAP
Morning & Afternoon Newsletter
Delivered Mon–Fri.