The state's racing watchdog has called on the Victorian government to ask police to set up a racing corruption squad as part of the biggest proposed overhaul to racing integrity in years.
In a report released this morning, Racing Integrity Commissioner Sal Perna said he had found no evidence of systemic race fixing in Victoria but revealed that he doesn't have the power to find or investigate any fixing that may exist.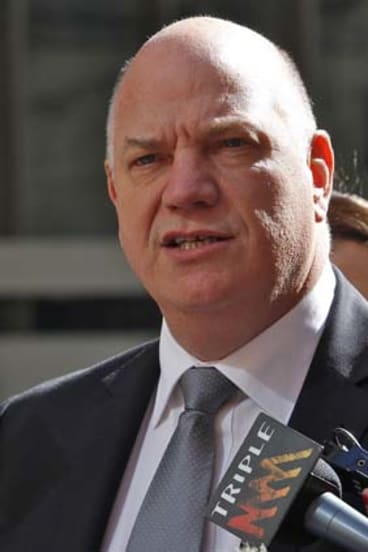 His report, prompted by revelations in Fairfax last year that now disgraced jockey Danny Nikolic had allegedly fixed a race on a horse called Smoking Aces in 2011, calls for major reforms to the policing of the sport.
They include transferring racing stewards to a new, independent statutory body and cracking down on the widely accepted, but banned practice by jockeys of betting on races.
The report also calls for a major boost to the powers of Mr Perna's office, including the ability to access material captured by phone taps.
Mr Perna said that if he had the power to conduct proper investigations, his view on the extent of race fixing in Victoria could change.
"The public confidence in integrity in racing has been damaged and the time is right for cultural, organisational and legislative change to restore that confidence and ensure that Victoria can rightly be proud to claim the mantle as the leading racing state and sporting capital of the country," Mr Perna said.
"Whilst I have seen a great deal of excellent work undertaken by the racing controlling bodies and other key stakeholders, much has been reactive to identified shortcomings and has only scratched the surface," Mr Perna said.
The police last year assigned two detectives to analyse racing corruption but have resisted calls to set up a dedicated squad.
Morning & Afternoon Newsletter
Delivered Mon–Fri.