Perth man fights for his life after drink-spiking in Lombok
The family of a Perth teenager who is fighting for his life after suffering methanol poisoning in Lombok have gathered at Sir Charles Gairdner Hospital to show their support to the "fun loving" 19-year-old.
Liam Davies, 19, is on life support after he was airlifted from Indonesia on Thursday.
He had been celebrating the New Year on the island of Lombok with friends when he became ill on New Year's Day.
He was transferred to Denpasar where a CareFlight international air ambulance flew him to Perth.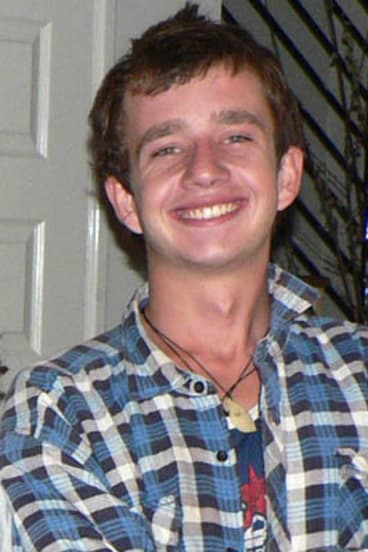 Mr Davies' family released a statement on Friday afternoon.
"Liam is a fun loving and active 19-year-old, who has represented his country in lacrosse, and has dreams of travelling abroad to see the world," the statement said.
"Liam had been celebrating New Years with his mates at a local bar in Lombok, after which he became ill.
"Our family and friends are gathering around him and offering support."
Mr Davies' family thanked Sir Charles Gairdner Hospital for the care he is receiving and requested privacy as they remain by the teen's side.
His family warned travellers to take care when drinking overseas.
"We would like to make people aware of the risks associated with consuming locally brewed drinks where you cannot be certain of the quality," their statement said.
Mr Davies remains in a critical condition.
Australian Medical Association WA president Richard Choong said that in Indonesia, alcohol was sometimes replaced with methanol because it was a cheap form of alcohol, but the danger was that it was highly toxic.
He said the consequences of drinking methanol could be fatal.
Dr Choong said such poisoning could leave people in comas, with temporary or permanent blindness or with kidney failure.
He said methanol was mixed into cocktails and other mixer drinks, and that just a small amount of methanol was enough to do damage.
"I suspect we are only seeing the most severe cases," Dr Choong said.
"A lot of people would just be very, very sick."
He said those who experienced methanol poisoning from drinks had usually already had a few alcoholic drinks.
"If people are distracted and have already had some drinks it gives a chance for the alcohol to be substituted."
In 2011, prominent Perth rugby player Michael Denton, 29, died in a Bali hospital after consuming a drink containing methanol. Mr Denton was on a Bali trip with his teammates when he died in September 2011.
Three days before his death, Sydney nurse Jamie Johnston, 26, collapsed after drinking a cocktail spiked with methanol while on holiday on the Indonesian island. She suffered brain damage and kidney failure, but survived the ordeal.
It comes just days after Queensland woman Dennielle North was found floating face-down in the private pool of her Bali villa.
The 33-year-old was found alive but barely conscious early on Sunday morning, but later died in Bali International Medical Centre. The circumstances surrounding her death are still not known.
- with Lucy Rickard
Morning & Afternoon Newsletter
Delivered Mon–Fri.