Police investigating an Armadale man following an alleged sex attack of a 19-year-old man on January 21 have discovered 20 video recordings suggesting there may potentially be multiple victims.
On Tuesday Nine News Perth reported that police believe a predator has been targeting young men in Claremont nightclubs and possibly in the Perth CBD.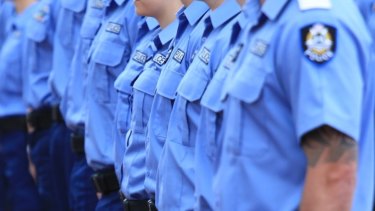 Crime reporter Jerrie Demasi said police only found the alleged attacker because the 19-year-old man woke up during an incident.
"He was ... allegedly drugged, abducted and sexually assaulted," Ms Demasi said.
"The only reason he knew it had happened - he says he woke up - during the attack, in the back of the man's car."
Mirrabooka Detectives are investigating the case. It is believed potential victims would be in their late teens to mid-30s.
Ms Demasi said using location tracking on the 19-year-old victim's mobile phone, detectives were able to pin point four separate places where the victim was driven during the alleged attack on January 21 between 1am and 4am.
She said the man's car was spotted on CCTV in Doubleview.
"A search of his number plates - and subsequent raid on his Armadale home led police to find a personal item belonging to the victim and it's alleged dozens more videos and photos of other victims being assaulted in the man's car," she said.
Nine News said since the 19-year-old reported the attack at least two other potential victims had come forward saying they were drugged after visiting a Claremont nightclub.
Police want others who suspect they were victims over the past two years in the Claremont or CBD areas to call Crime Stoppers on 1800 333 000.
The alleged predator is in Hakea Prison after he was charged and faced court on Friday.
Police are expected to provide an update on the investigation on Wednesday.