Women being left behind in Queen's Birthday Honours
Female librarians and women working with the disabled, take a bow. Since 2001, you have received more Order of Australia honours than your male counterparts. That's 185 of you, compared with 145 men.
But of nearly 15,000 honours handed out across 14 years and 31 fields - from architecture to veterinary science - men were recognised at more than twice the rate of women, according to an analysis of awards within the Order of Australia's general division.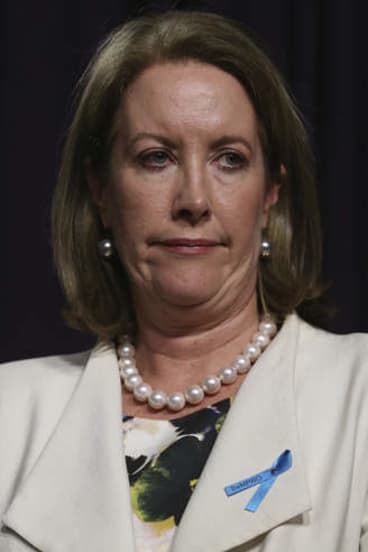 Even among honours recognising contributions to the community, men received three awards to every two bestowed on women. In two categories, surveying and mining, men received every one of 43 honours.
The overall split - 68 per cent male, 32 per cent female -was ''disheartening'', said Federal Sex Discrimination Commissioner Elizabeth Broderick.
She said the disparity showed a ''lack of visibility'' for work done by women, who provided most of the nation's unpaid caring work.
She also noted women frequently ran the nation's not-for-profit organisations. Yet they lacked equal recognition in the country's highest awards.
''One of the messages it potentially sends is that women are not contributing at the same level as men in Australian society, and I disagree with that,'' Ms Broderick said.
Author and social commentator Jane Caro described the situation as ''sadly predictable'' and said it adhered to ''the 30 per cent rule'', alluding to similar ratios of women elsewhere in society, including in parliaments and the media.
The effect, she said, was to deem contributions by women as less valuable than those made by men. ''That's a devastating thing to say to half the population,'' she said.
''We approve of women when they do things for love. We are rather less likely to approve of them when they do things for money. For men, it is precisely the opposite.''
The chairman of the Council of the Order of Australia, retired Air Chief Marshal Angus Houston, insisted the council weighed each nomination on its merit, but said the council could only assess the nominations it received, and two-thirds of those were for men.
Nominations come from the community and were reviewed by the council of 11 men and five women. The council's recommendations went to the Governor-General. The honours are announced on Australia Day and the Queen's Birthday holiday.
The analysis of the past 14 years, using figures from the council, showed women stood a better chance of advancing from nomination to award, with 68 per cent of women progressing versus 61 per cent of men.
While agreeing the gender inequity was lamentable, Mr Houston said the system was rigorous and widely respected. He said he would be ''reluctant'' to see equality enforced by quotas, saying, ''a lot of deserving men will miss out''.
Broderick echoed this concern, but also warned that "if we don't actively and intentionally set out to include women, we will unintentionally exclude them".
Carol Schwartz, the founding chair of the Women's Leadership Institute and a Member of the Order of Australia, has championed efforts to see more women nominated. In 2011, she published "Advancing Women", a guide to nominating women for the honours.
She has previously called on the award's council to reduce male nominations sent to the Governor-General. Alternatively, she recommended nominations for women be accelerated. Neither suggestion has been taken up.
Houston said this year's Queen's Birthday honours did little to address the long-standing gender imbalance. "My plea to the community is, please get out there and nominate more women for these very prestigious awards," he said.
Conrad Walters is the Data Editor for The Sydney Morning Herald. He has won a Walkley Award for interactive journalism.
Morning & Afternoon Newsletter
Delivered Mon–Fri.