This week Tony Trobe talks to Peter Collins, director of Collins Caddaye Architects in Canberra.
TT: Do you believe that Canberra has an image problem?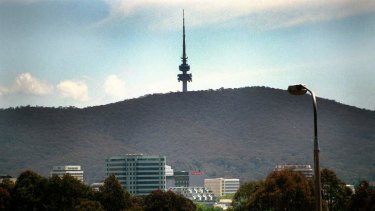 PC: Canberra does not have an image problem; it has real problems in trying to be a capital city of international standard and falls depressingly short.
TT: ''Depressingly short'' is a sad epitaph. What are the causes of this state of affairs?
PC: The answer to this question is manifold and I would suggest the decision to locate Canberra ''nowhere'' was political, not an inspired urban strategy. Perhaps Jervis Bay would have led to a more exciting city?
The ''city'' is really a country town pretending to be five cities, Civic, Woden, Tuggeranong, Belconnen and Gungahlin, and this is to house a minuscule population by world city standards. This spreads out the limited population and results in a disconnected city that is more kangaroo friendly than people friendly. The suburban infrastructure and housing is generally monochromatic and dull with the only redeeming feature being the landscape.
TT: Is it possible to plan for vibrancy?
Our city has arrived at this point after decades of planning and over-regulation which suggest that planning, as it has been practised, is not the answer, as we have city plazas with no people, no viable people-friendly transport systems, little vibrancy or spontaneity in built facilities and a dead heart.
The suburbs could be said to be a pleasant bushland experience with easy access for the car, or are they a great place to be lonely?
Finally we under-utilise our greatest asset, Lake Burley Griffin, just as Brisbane and Melbourne used to turn their backs on their rivers.
TT: So is Canberra fixable? … and if so, what does the road map look like?
PC: Assuming we desire a city that is seen as vibrant, interesting, active, visually stunning and people friendly, I believe our only hope is to refocus.
The primary driver is population growth and density, which must be focused solely on Civic or nearby. Forget the four satellite towns, as we may only have a 30,000 people increase over the next 20 years. This cannot be dissipated over greater Canberra; it must be used to underpin a vibrant heart in Civic. Efforts must be made to make Civic the recreation, eating, working, living centre.
A people friendly train system must be implemented in the inner city, not to the other town centres, and this must be done even if studies show it to be ''not economically viable'', as it is socially a must-do.
This must be coupled with some inspired levels of design in building and the urban environment. The city must be linked with the lake and the lake must be activated.
The bureaucracy that envelops what can and can't be done must be politically disempowered and the target of creating a world standard city must be embraced by our political leaders as a primary objective and pushed from the top, otherwise Canberra again will defeat itself.
Tony Trobe is Australian Institute of Architects ACT president.