The need for a powerful and independent anti-corruption agency in NSW is obvious. The Independent Commission Against Corruption has been effective, especially in the past five years, in exposing corruption and removing corrupt individuals from government. This work has been an essential step in restoring some confidence in governmental decision-making.
That is why recent revelations that the ICAC is insufficiently funded are disturbing. A failure to properly fund the ICAC undermines its power and destroys the ICAC's independence from government.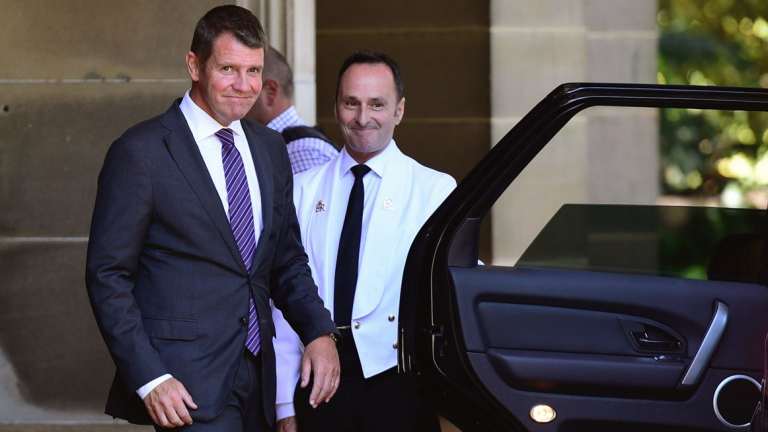 We know from evidence given by the chief commissioner, Peter Hall, QC, that as a consequence of funding cuts the ICAC has had to eliminate one-quarter of its investigative team and is constantly hampered by a lack of staff and a lack of funds.
I know from my own days at the ICAC that, even when there was full funding, not all suspicious activities could be investigated because there were insufficient resources. Compromises were made. Because of the funding cuts the position at the ICAC is much worse now than it was then.
It is enlightening to understand how the present problem came about. In June 2016, then premier Mike Baird made two consecutive announcements. His first announcement was he and his government had "zero tolerance" for corruption. This was a strong, positive sentiment for which he could be admired. But his second announcement was he intended to inflict massive funding cuts on the ICAC.
Baird never got around to explaining how he could reconcile these two inconsistent propositions.
Just as a matter of timing, the funding cuts were made shortly after the ICAC had exposed numerous members of Baird's party as committing election funding "irregularities". It is hard to imagine the funding cuts were completely unrelated to the ICAC's work.
Whatever the reason for the cuts, this inadequacy of funding robs the ICAC of its real power. Now, more corrupt transactions will go uninvestigated, and more corrupt individuals will escape exposure and punishment. Brace yourself NSW – you can expect a return to the bad old days.
But the funding cuts have a second effect – it takes away the ICAC's independence. By reducing its funding, the government makes the ICAC subservient to it. It means the ICAC will be required to go to the government outlining why it needs money and justifying it by outlining what it is doing. This leads to the unsettling idea that the investigative agency needs to beg for money from those persons it should be investigating.
It all depends upon what you want. If you do not mind corruption then you will not mind a weak ICAC. If you want to stop corruption and you want to expose corrupt individuals, then you need a properly funded, powerful and independent ICAC.
I say that if you really want to stop corruption in NSW then the chief commissioner should be given all of the funding he wants – and then it should be doubled.
Geoffrey Watson, SC, is a Sydney barrister who has worked as counsel assisting the ICAC.