The NSW government's apparent obsession with the development of extravagantly priced toll roads is at odds with its policies of creating a more sustainable, productive Sydney.
This obsession is not just at odds with the government's policy of encouraging more efficient, sustainable transport, but it also appears to directly contradict recent comments by the Transport Minister, Andrew Constance.
Speaking over the weekend to ABC radio, he said: "We won't own cars into the future; we'll subscribe to the service."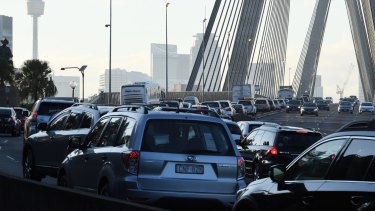 Instead of travelling across the city in a car, commuters will catch a pod or shared driverless vehicle to a mass transit solution such as a metro train and take one home on the last leg of the return journey, he predicted.
Constance may well be right, but if he is, it is difficult to see how spending many billions of dollars on motorways is a fiscally prudent use of scare resources. In fact, building more motorways works against his vision.
Rapid progress in autonomous vehicle capabilities is perhaps the most substantial advance in transport since the invention of the automobile. All the big car manufacturers, as well as tech giants like Apple and Google, have huge war chests that they are using in a worldwide race to be the first company that can offer the market a seamless, door-to-door, transport-as-a-service solution. These technologies are evolving rapidly. They are getting better and cheaper by the month.
Navigant Research predicts that "by mid-century, the practice of someone primarily driving himself or herself around town in a gasoline car will be as unusual as travelling by horse and buggy is today".
But while Constance envisages a rise in car-sharing to mass transit options and presumably a drop in kilometres travelled, planners are worried the opposite may happen.
Suburban residents working in central Sydney may take their driverless car to work (instead of the train) and then send it home to park, only to summon it back in the late afternoon to take them home.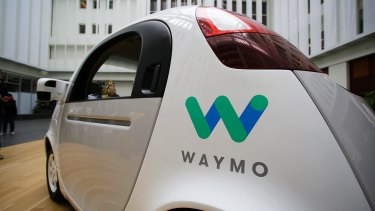 Under this scenario, vehicle kilometres travelled doubles, with half those kilometres occurring without an occupant in the car.
Moreover, millions of people too old or young to drive will be able to summon a vehicle, which will shift many trips previously done by more space-efficient modes. People may even choose to live in more distant locations because they can do something else while they are in the car, as they no longer need to focus on the act of driving.
Finally, electric vehicles (the majority of cars in the future will be electric) are much cheaper to run then those powered by petrol, so there is less incentive to be economical with the distance travelled.
Transport economists believe a road-user price is inevitable under these circumstances.
Without a network-based road-user price, charged per kilometre, cities are likely to suffer even greater congestion costs than they do already.
The federal government also has an interest in this. The Commonwealth collects about $20 billion in fuel excise. With more Tesla and other plug-in electric vehicles on the market, the Commonwealth is going to suffer a funding shortfall and a road-user price will help to address this.
A road-user price would be distance and time sensitive. Drive on a busy arterial road at peak hour and you'll be charged more than at off-peak times.
Residential streets would be priced higher than larger-volume roads, to avoid rat-running. The roads most capable of accommodating high volumes of traffic (namely freeways) would be the cheapest.
This is essentially the opposite of how road pricing works in Sydney, and elsewhere, today. It provides government with the tools it currently lacks to influence traffic movements and ensure Sydney's premier shopping streets are not traffic sewers, as they are at present.
It discourages traffic on quiet residential streets and acts as the demand-management tool necessary to combat the growth in traffic that will occur once autonomous vehicles become reality in Sydney.
If the NSW government chooses to continue building motorways, it will add to this congestion and bring road pricing a step closer. It reduces the incentive to share driverless cars, because the transport system becomes car-centric. If the car is the most viable option, you might as well buy one.
The minister is in a prime position to help determine whether Sydneysiders own autonomous vehicles or opt for the mobility-as-a-service future he enthused about. The government should abandon its obsession with motorways.
Dr Elliot Fishman is director of transport innovation at the Institute for Sensible Transport, an independent transport think tank. The institute will hold a seminar on disruptive transport technology and road-user pricing at Customs House, Circular Quay on August 8: https://sensibletransport.org.au/sydney-road-user-pricing/