You've almost finished your late shift as a personal care worker at a residential aged-care home. You're tired, a bit cranky and still have a million things to do before you knock off.
You walk into a resident's room, and you come face to face with a computer screen full of pornography.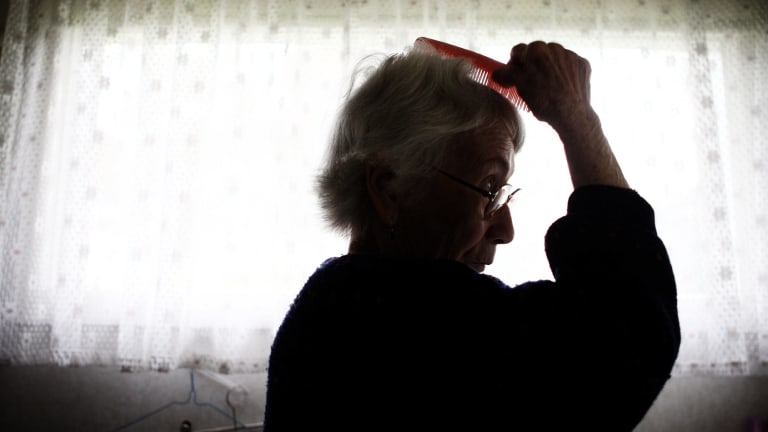 How do you feel? How do you react? Do you wonder whose rights prevail?
Is your reaction a moral judgment, or alertness to risk? Or both?
The world of ethics is made up of more than just moral rules and compliance. Ethics is a philosophy of living and being, personally and professionally. It's about relationship, context and connection; and it's as much about emotion and intuition as it is about reason.
Things have been changing for some time in aged care. As aged-care providers, we're required to negotiate client choice and risk, and at times the codes or organisational policies that have previously guided practice are of little use.
So how do we successfully navigate the complex and nuanced work of aged care? How do we equip staff with the skills to understand how to promote and facilitate clients' right to choose, while maintaining the standards demanded by regulatory authorities? How do we manage the relationship between our work and our values when they sometimes appear at loggerheads?
To truly deliver on the principles of client-centred practice that so many aged-care providers today aspire to, we require self-knowledge and understanding, moral awareness, empathy and courage. One of the most powerful tools we can empower staff with is emotional intelligence.
There is little point referring to rules if we don't know how to read or interpret them, if we don't have the capacity to emotionally manage ourselves, and don't know how to stay relationally connected while we make principled decisions and move the decisions into action.
The main enemies of ethics are hypocrisy, when we do things that are at odds with personal or professional values, and unreflected practice, when we don't critique our work. In aged care, when resource constraints collide with our commitment to client-centred practice, it can lead to shortcuts or erosion of standards if we don't thoughtfully engage in these dilemmas.
As a not-for-profit, Benetas has a clear set of values which informs everything from strategic direction to day-to-day operation.
The thing about values is that they are aspirational. We can't live and breathe them in their entirety in every decision, however we do need to actively engage with them. We can do this by bringing them into conversations as a measure of decision making, for example, asking how an action or choices fits in with our values.
The more we question, the more we might find our organisational values framework sets up contradictions. For example, how can we respect" a resident's right to freedom, choice and self-determination while managing our commitment to "responsibility", ensuring all residents are free from harm?
What if Barb wants a glass of scotch every morning with her newspaper, because that was her daily ritual when she lived at home, but the nutritionist doesn't think it's the best idea? And what about Mike, who uses the new Wi-Fi offered to all residents to access pornography?Every health organisation struggles with the current dominant culture around risk. In aged care, we've historically been so defined by accreditation standards that it is tempting to go with a quick, safe "no" when in unchartered territory.
One of the most popular tests of whether we are in ethical territory is the disquiet in the gut. In most cases, we register this as a negative feeling; one of disgust, horror or anger. This can lead us to that knee-jerk response of "no".
Contrary to what you might think, this initial intuition is really only an indicator that we have to stop and think about things. Yes, at times it tells us not to proceed. But at other times it's just telling us to stop, consider and resolve.
So how do we respond to Mike, when we might feel offended or affronted by Mike's behaviour, but when in actual fact, Mike's behaviour isn't contradicting any code of conduct?
To resolve, we move into relational ethics, where we try to look at decisions from the perspectives of all stakeholders. We need to look at mutual needs and considerations, to engage all parties in the solution, and to ensure, as much as possible, that one person's rights do not impact another's.
Ethics, by its very nature, is a grey area.
In the changing world of aged care, the compromise between client choice and organisational responsibility will continue to challenge even the most client-focused organisations.
What we need to do is ultimately make decisions that take into account the people, circumstances and timing of the issues, that can be explained with reason and which stack up to scrutiny.
Ethical decisions cannot be reactive nor solely driven by compliance. In the world of aged-care service provision, this is easier than it sounds.
Sandra Hills is the chief executive of Benetas, which runs aged-care homes in Melbourne.
Morning & Afternoon Newsletter
Delivered Mon–Fri.