The ACT government has made much of its environmental credentials and its plans to make Canberra the greenest city in the country. In fact, the Labor-Greens alliance that forms our government has staked its reputation on delivering the highest targets in the country - 40 per cent emissions reductions on 1990 levels by 2020, and 90 per cent renewable energy.
Big words. High goals. Utterly unachievable.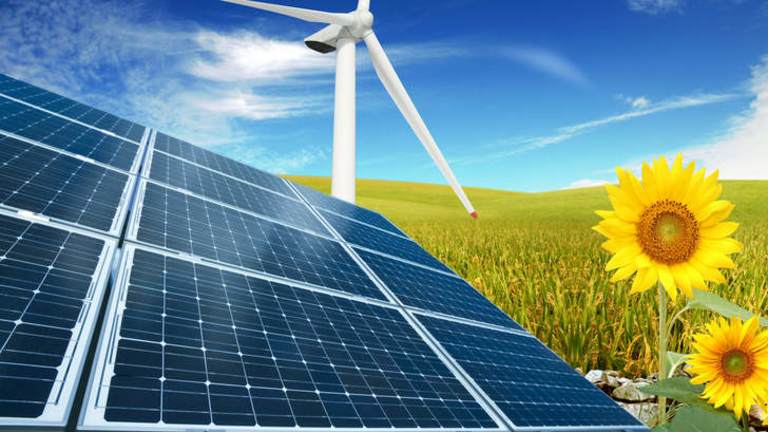 The plans are nothing but a ''greenwash'' designed to promote a cause rather than achieve a goal, and they have the dual problem of not only failing to meet the targets but ignoring better, more achievable and practical pathways.
Through the government's large-scale solar auction, the ACT plans to host a total of 40 megawatts of large-scale solar generation. According to press releases, the 20MW Royalla solar farm will produce enough energy to power 4500 households. To generate about 90 per cent of the ACT's electricity supply from locally installed solar farms would require about 38 times the currently approved capacity, or 76 solar farms the size of Royalla.
Concerns being expressed by Uriarra residents about a large-scale solar farm across the road from their homes would become the concerns of almost every ACT resident, with virtually all available space being used for solar farms.
Given the problems encountered on just the first farm - unbelievably placed adjacent to one of Canberra's only rural villages - it beggars belief to think that another 76 could be built anywhere in the ACT, let alone by 2020.
It is clear to even the most ardent supporter that solar farms within the ACT alone will not get the job done. Similar problems, on an even larger scale, would face wind farms, unless we are prepared to cover the Brindabellas in turbines. Therefore, ACT taxpayers will simply buy green energy from interstate, and we will pay a premium for the privilege.
This leads to the real reason this policy is being pursued - and it's ideological, not environmental. It is to enable the government parties to say to their local branches and interest groups that the ACT is going to ''lead the world''. We will do nothing of the sort.
In fact, Australia cannot do internationally what the ACT Labor-Greens government is doing locally. Australia is an island separated from larger international energy grids. The country cannot ''buy'' its renewable energy from other countries. Australia would be bound to buy offsets and participate in worldwide emission trading, still not achieving any actual difference.
The real problem with this whole pursuit of grandiose titles and targets is that it is based on the chase for a headline; the pursuit of a political promise that sounds good during an election rally.
I propose that the ACT look less towards slogans and more to our own actions.
While many like to rail against increased carbon emissions and blame big business, in actuality, our own consumption patterns, choices and demands for better lifestyles and amenity contribute significantly.
Recent ACT government research showed there was strong acceptance that climate change was a matter of concern for the future (85 per cent). Importantly though, the same research showed that ACT residents accept that their own lifestyles contribute to climate change (68 per cent), while a resounding 84 per cent accept that by taking action, householders can help make a difference in tackling climate change.
By moving away from these election-driven, yet unachievable, targets and instead acting at the local level, we could see real differences in our lakes, parks and communities. Initiatives such as planting trees or keeping local ponds clean and viable would make a difference to the people of the ACT and have a flow-on effect to the rest of Australia. Most importantly, they are based not on what politicians with small constituencies want, but on what most Canberrans want to actually see happen.
Nicole Lawder is the Canberra Liberals' environment spokeswoman.