The National Capital Plan is meant to be the foundational agreement that ensures the federal government and ACT government work co-operatively for the good of Canberra and the nation. However, the plan is too weak at present to deal with the proposed shift of 4000-plus Immigration Department workers from Belconnen.
Commonwealth employment locations are covered under National Capital Plan principles, which say that decisions "should have regard to the transportation and environmental impacts" and "enhance rather than detract from the city's role as the national capital". It is now clear that these words provide no protection against rogue departmental secretaries.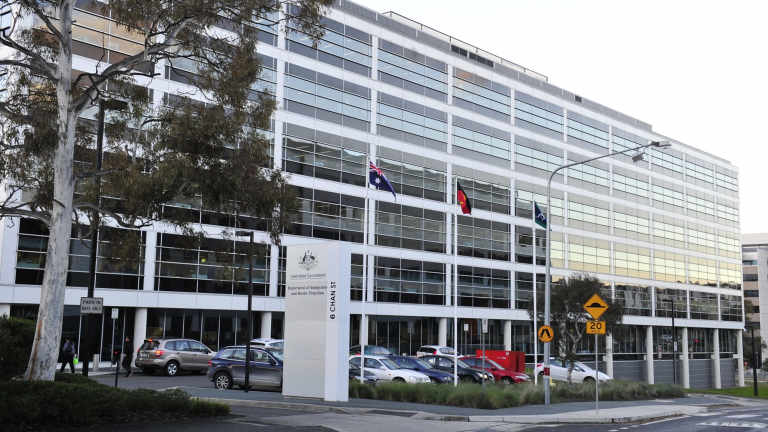 The Department of Immigration and Border Protection has already gone out to tender for new office accommodation, with rumours it is considering relocating all of its Belconnen employees to either Civic or the airport. Secretary Mike Pezzullo has refused to guarantee any consultation about this potential move, saying only that the department "will comply" with Commonwealth Procurement Guidelines.
The department's intent to house all employees in a "single precinct" seems to be at the whim of a somewhat old-fashioned, authoritarian leader who doesn't trust his staff to be out of sight. Certainly it's hard to think of any purely economic justification in the era of email and videoconferencing.
If this move went ahead it would be devastating locally, with an estimated $41 million annual loss of revenue to Belconnen businesses.
To put the magnitude of this change in context: When Holden, Ford, and Toyota announced the closure of their car manufacturing plants, the response to the 6600 jobs lost included a $155 million growth fund created by both the companies as well as state and federal governments. This included a $30 million Regional Infrastructure Program specifically to assist areas affected by the job losses.
It wouldn't just be Belconnen affected either. If you commute to Civic or the Airport, you should prepare for extra delays and stress caused by a few thousand extra cars suddenly appearing on the roads at peak hour.
It is unconscionable and irresponsible for a federal government department to be able to make choices with an impact of this magnitude without consultation. It's not the first time Canberra has faced this issue either. The Tuggeranong town centre was in a similar situation only last year, with worries about the entire Department of Human Services relocating to the north. Woden also continues to struggle as its public servants continue to be moved elsewhere.
Despite this, the National Capital Authority has steered clear of all controversy, saying only that "[since] self-government Commonwealth departments and agencies have been able to determine their office location provided it is consistent with the (National Capital Plan) and Territory Plan" (Canberra Times, January 11, 2015).
This isn't good enough. If the National Capital Plan provides no effective protections against this situation, it needs to be fixed. The National Capital Authority can and must do better – its plan must safeguard the interests of all of Canberra, not just the Parliamentary Triangle.
The framework to put protections in place already exists. The National Capital Plan can bind the actions of territory and federal agencies with appropriate wording. My suggestion is to include requirements that mandate consultation and planning to mitigate impact any time more than 250 federal public service employees are moved outside a "Defined Office Employment Centre" (ie town centres and the airport) within six months. This process must include, at a minimum, discussions with the ACT Chief Minister and the affected community.
Kim Fischer is a Florey resident and former ministerial adviser to the ACT government.