BLAK
Bangarra Dance Theatre
Canberra Theatre, from July 11-13
Blak represents something of a new phase in the growth of Bangarra Dance Theatre, now approaching its 25th year of existence. The company has some new dancers to replace those who have recently retired. It has a visual aesthetic that is edgy and minimal. And musically Blak has a new, strongly urban sound.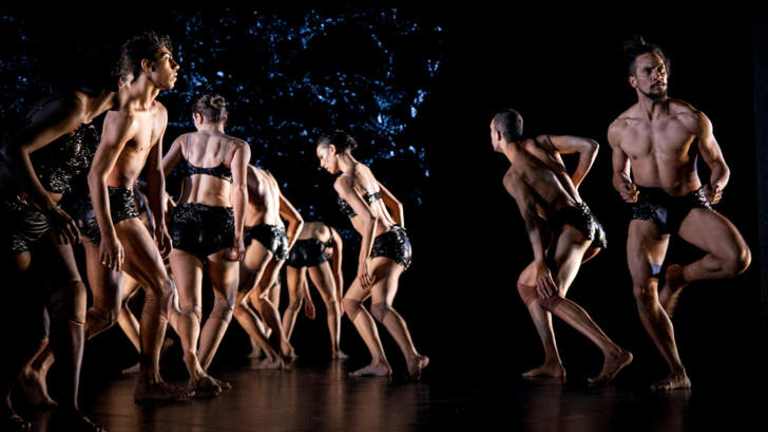 Yet along with a feeling that times are changing for Bangarra, Blak retains, thankfully, the strong emphasis on the company's indigenous heritage and an ongoing commitment to address powerful social and cultural issues.
Blak opens with Scar, a section choreographed by Daniel Riley McKinley for the men of the company. It explores what it means to be an indigenous man in a contemporary urban society.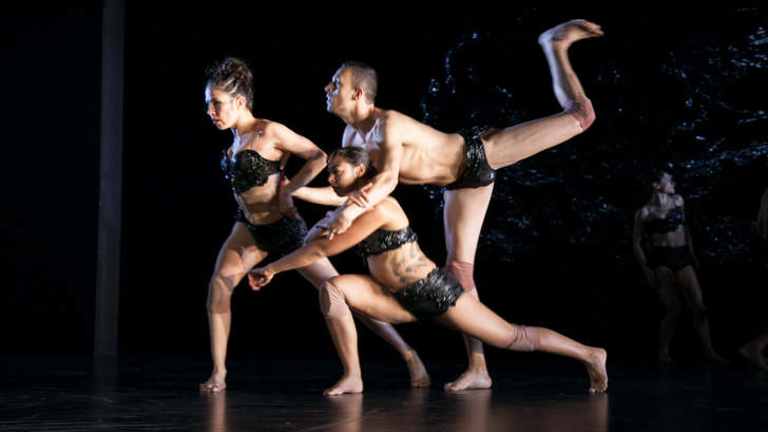 With confronting, dark lighting from Matt Cox, costumes of hoodies, jeans, T-shirts and black jackets designed by Luke Ede, and against a large bone-like object hanging ominously in space from set designer Jacob Nash, Scar shows the strength of the male dancers in the company.
They throw themselves about the stage with rippling limbs and powerful bodies. They fight and wrestle with each other and display an aggressive physicality throughout. Waangenga Blanco stands out in a strong solo in which he manipulates a blade, which is often held menacingly close to his throat.
Bangarra director Stephen Page has choreographed the second section, Yearning, for the women of the company. Page has the dancers take us on a journey through life, from birth to an eventual celebration of female identity.
Although this section also addresses significant social issues faced by women - domestic violence, for example - choreographically it often has a sensuous fluidity, which is enhanced at times by Ede's softly clinging costumes. It is more intimate in its development than Scar and it has a changing narrative line, sometimes subtle, sometimes more obvious, as is characteristic of Page's approach.
The final section, Keepers, is a joint piece from Page and Riley McKinley for the entire company. Nash sets this section in a kind of primordial cave with a large dark-grey, rock-like structure filling the back space of the stage.
Dressed skimpily in shiny black shorts, with the addition of bra-tops for the women, the dancers celebrate an ancestral heritage, eventually smearing themselves with ochre for their final dance. Six duets, performed concurrently, are a choreographic highlight.
At times the six couples perform in unison, at others each duet is slightly different. The dancers fill the stage and their presence is powerful, as is the falling curtain of sand that is the final image as the stage lights dim and Blak comes to an end.
Blak is an important new collaborative work for Bangarra. A change in direction is perhaps most clearly demonstrated by the musical score.
It is a collaboration between David Page, who has been creating soundscapes for Bangarra since the company began, and Paul Mac, electro-pop musician, singer-songwriter, producer and music re-mixer, in his first Bangarra commission.
The mix works well and, as a whole, Blak defines the company's vision and energy as it heads towards its next 25 years of creativity.