As you might have heard, Australia's 100 greatest female sportswomen were announced a couple of weeks ago at Parliament House. It was the culmination of a poll in which the public was invited to vote, so that their choices could be ignored and replaced by the selection of a panel of experts.
I'm all for this method. Experts, by definition, should know more than other people. Besides, I like the idea of know-all members of the public moaning that the cutest favourite member of the Opals didn't make the list - saying ''How did Decima Norman make the list? I've never even heard of her!''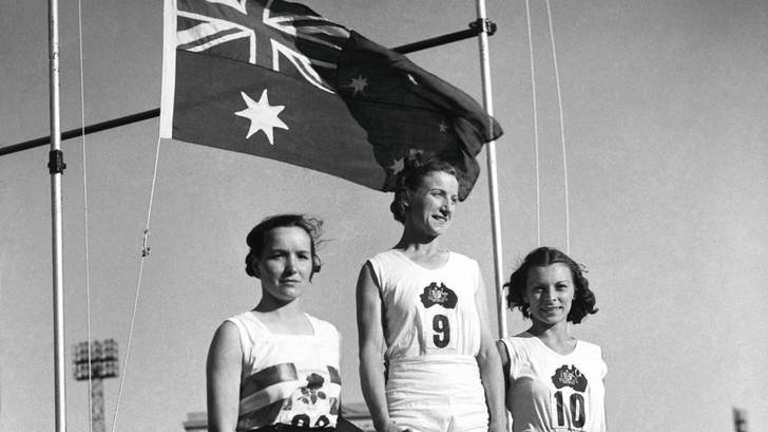 It seems to be a danger whenever you post any list of athletes, actors, movies or most other things on the internet: someone dismissing one of the choices because ''I've never heard of them!'' For the record, Decima Norman was one of our best sprinters of the 1930s, who would probably have done well in the Olympics if not for World War II.
In these days when it's easier than ever to look things up (we don't always trust you, Wikipedia, but we're glad you're here), we have a new breed of people who refuse to do so, lest they face the terrible news that there was something they didn't know. When you post a list, it's even worse, with people scrolling through the names without actually reading your content. Even when I did a list for a popular website of the most underrated people in history, I had comments like ''How could you include Beulah Henry? I've never heard of her!'' (She was one of America's busiest inventors of the 19th century. You can thank her for the can-opener and the vacuum ice-cream freezer.)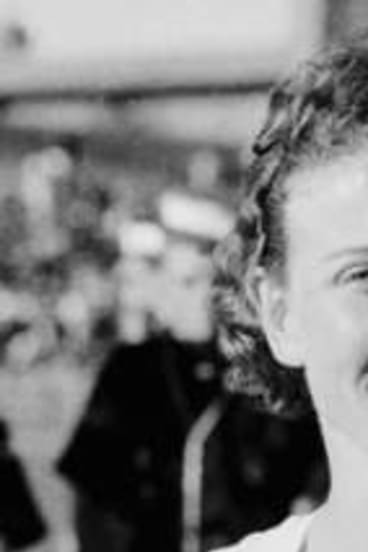 Anyway, when reading the list of 100 Australian sportswomen, I decided that I would dedicate my next column to … something else entirely. While I know a little about sports, I'm no expert. Besides, with any such list, someone is likely to miss out. Besides, they seem to have covered most of the field: skiing, soccer, equestrian, tae kwon do (well, Lauren Burns is an Olympic champion). The worst complaint you can make is that Raelene Boyle somehow missed the top 25.
But then someone pointed out that Leisel Jones didn't make the list. OK, I might be a week late, but now I have to enter the fray. I'm not saying that she should knock Dawn Fraser off the top spot; I'm not even demanding that she go in the top 25. But a woman who won medals (including gold) in each of the past four Olympics, broke world records, and was blessed with a cool nickname (''Lethal''), surely deserves to be somewhere. Perhaps there were too many swimmers on the list, which would explain why Jodie Henry, another Olympic champion and record-breaker, was also missing.
The thing is, swimming is something at which Aussies have always excelled. We've had dozens of swimmers with far better international records than our best-ever badminton player. (For the record, that person isn't on the list either.) A few outstanding swimmers are missing, going as far back as Mina Wiley (one of our first female Olympic medallists, beaten only by Fanny Durack- yes, of course she makes the list - in Stockholm 1912).
And including Siobhan Paton. You might recall when Australians thought she was the most exciting thing about the Sydney Paralympics: six gold medals. This list is pretty good for Paralympians: Louise Sauvage is ranked 15th, swimmer Jacqueline Freney (who won more gold medals in London than our entire Olympic team) is in there, along with a few others.
But just as we wonder how Tracey Wickham (yes, on the list) would have done if she hadn't boycotted the 1980 Moscow Olympics, we can only ponder what would have happened to Paton, our favourite intellectually disabled (ID) swimmer, if a scandal hadn't cut short her career.
What's worse, the scandal had nothing to do with her. Her disability was easier to fake than most of the others, so when it was discovered that the Spanish men's ID basketball team was actually of normal intelligence, every athlete in this category was suspended. By the time the International Paralympic Committee got its act together and reinstated them, years later, Paton had moved on. You can only wait so long.
Also, Jana Pittman was supposed to speak at the top 100 presentation, but she pulled out, which is just as well because she didn't make the list. That could have been awkward. And where was equestrienne Wendy Schaeffer, who won a gold medal in the 1996 Olympics despite riding with a broken leg? Granted, she was upstaged by her teammate Gillian Rolton (yes, on the list), who broke a rib and a collarbone, but I'm sure she could have broken something else if it was necessary.
What about Michelle Ford? Or Tatiana Grigorieva? Or Michellie Jones?
Actually, forget what I said earlier. This list is dumb, and I know more than any of the experts. Cheryl Salisbury? She's not famous enough! We want Nitro from Gladiators!