Following the recent publication of one of my opinion pieces a reader wrote to me that he would like to see an article by me ''on the laxity of state parole boards in letting out serial rapists and murderers who go on to reoffend - like the recent prominent Jill Meagher case in Melbourne''.
He went on to say he hoped I would come out of my self-imposed literary exile to write on this subject. One can hardly say no to a fellow citizen who is obviously deeply concerned about this issue.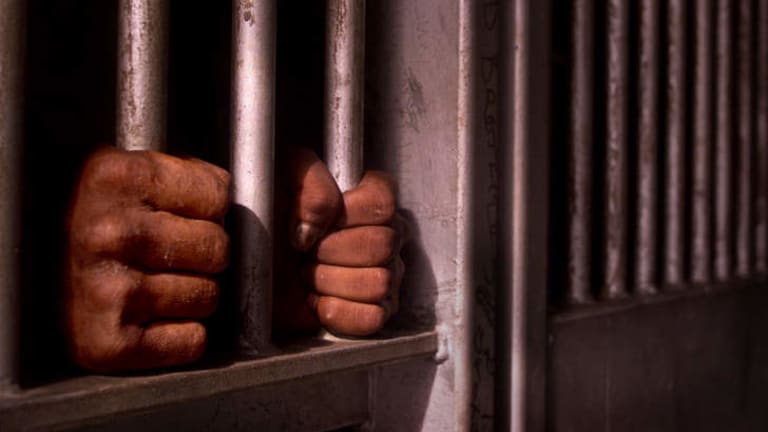 His concern is understandable and is almost certainly shared by most people aware of the Meagher case. I share this concern and have no hesitation in saying the release on parole of the offender in this case was an unforgivable mistake.
The pressing question now is what should happen to a parole system that allowed this to happen. Should we insist parole boards only release offenders when the board is reasonably certain they will not reoffend? Or perhaps abolish the practice and require all convicted offenders to serve every day of their sentences behind bars?
There may be a rational and sympathetic response to this apparent crisis that is acceptable to the community and not quite as extreme as either of these possibilities. First, a little background.
The earliest form of parole, or conditional release, in Australia was introduced by Alexander Maconochie in the 1840s when he was the governor of the Norfolk Island penal colony. It was known as the ticket-of-leave scheme and was widely regarded as highly successful even though it was not rigorously evaluated.
The modern version of parole in this country followed the passing of the Penal Reform Act of 1956 in Victoria. This led to similar legislation being passed in all other states and territories over the next decade.
I was very closely involved in these developments as I was working in prisons at the time and came to know well the parole board chairman, Justice Sir John Barry. I also came to know all the people who were appointed as the founding group of probation and parole officers.
This group of 15 or 16 people were well qualified academically, with most having postgraduate training in social work, as well as relevant experience in human services of one kind or another. Most important, they were all well aware of the pioneering nature of their appointments and the need to establish public confidence in the new system.
At that time there were about 1400 prisoners in Victoria, compared with more than 5300 today, and ample time was available for careful consideration of all applications for parole. Even though, as far as I know, there was still no proper evaluation of the parole system, the overwhelming anecdotal evidence as well as common sense suggested it was highly successful in reducing costs as well as reducing crime.
Offenders released on parole, compared with those who were released from prison without parole, had the advantage of professional assistance in finding employment and suitable accommodation as well as advice and guidance in coping with the outside world.
In those early days there were, of course, a number of cases where parole was cancelled due to further offending or failure to comply with the requirements of regular reporting etc, but there were no major scandals of the type we see now.
Compared with those halcyon days, the operation of parole systems today is much less personal and professional. Probation and parole officers, now called community corrections officers, are not as carefully selected as they were in the past, even though it is still the case that most have relevant tertiary qualifications.
Their caseloads are generally so high they have insufficient time for supervision and counselling and they see themselves as case managers who refer their clients to specialists as required.
And the workloads of the members of parole boards are probably worse. The number of decisions to be made each year has reached staggering proportions. For example, in Victoria in the year 2012-2013, the adult parole board made 2015 parole orders and denied 425 applications for parole. During that year 1244 parole orders were successfully completed, and a further 930 were cancelled, mostly for failure to comply with the conditions of parole. Only 62 were cancelled following further conviction and sentence.
Parole is a vitally important part of any modern correctional system, but it is essential that parole boards are given the resources they require, and parole officers must be given sufficient time to do their jobs as efficiently and effectively as possible. Notwithstanding the tragic case that prompted this debate, it is not necessary or desirable to abandon the concept of supervised conditional release from custody.
Some people may be surprised to learn that I also support the continuation of custody or supervision (beyond the times specified in the sentences imposed) of serious sex offenders as is now possible in NSW, Victoria, Queensland and Western Australia, but not in the four other Australian jurisdictions. The number of cases in which this has been done is very small, and in every case provision is made for a Supreme Court judge to review the details annually.
In 2006 I submitted a lengthy report on this subject to the ACT government, but no action has yet been taken. My report was prompted by the case of a convicted paedophile in the ACT who made it clear he did not want to be released on parole as he wanted to be completely free after his release from prison. Soon after his eventual release he was convicted again, this time in Sydney, and is now highly unlikely to be out of custody again. Nor should he be.
David Biles is a consultant criminologist in Canberra - biles@netspeed.com.au.