As Google and major car manufacturers unveil their prototypes and early phase autonomous cars, these vehicles are starting to come of age for the masses.
Australia has an opportunity to be globally proactive with other nations by paving the way for this new type of road user through a new level of co-ordination between governments and technology providers.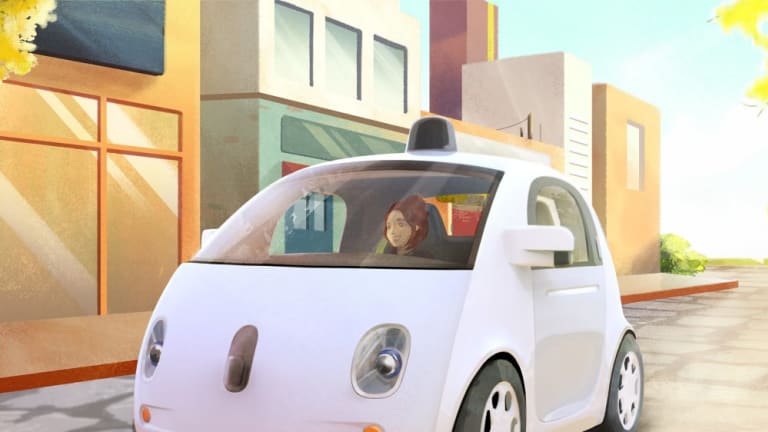 The introduction of autonomous vehicles is already posing challenges along with the potential benefits. Fortunately, many of the social, economic, legal, and infrastructure issues can be likewise identified early and managed proactively.
Developing a socio-economic safety model for the introduction of autonomous vehicles in Australia helps to understand the potential of this technology and the key issues that will need to be considered and dealt with.
By considering different scenarios, the model shows that risk reduction to people can be significantly affected by how much vision and policy direction governments provide in the near future.
The medium-term potential benefit of proactive government involvement could be around 600 fewer fatalities and 10,000 fewer injuries per year. These figures translate to annual savings of more than $5 billion-$10 billion to government budgets.
The potential benefits go well beyond reduced fatalities and injuries. As annual death rates reduce, the insurance premiums are also likely to fall.
The cost of transporting goods around the country will likely decrease. It has also been established that traffic capacity can potentially increase where autonomous vehicles predominate.
This could mean that some planned expensive road infrastructure upgrades could be postponed or may need to be strategically modified to match these changing vehicle dynamics. Eventually freed from the need to drive, we would also enjoy productivity, health and lifestyle benefits.
However, the potential of this new technology could be impeded by a lack of coordination between governments, vehicle manufacturers and technology providers. If the governments take a leadership role, the initial outlay will be suitably recouped by thousands of saved lives and avoided injuries.
Although roads and vehicles are administered by the states, the introduction of autonomous vehicles should ideally be driven by the federal government to achieve consistency across the country.
For example, vehicle manufacturers require agreed standards for geographic information systems (GIS) and mapping. Even though the level of mapping detail needed is yet to be done on a large scale, technology exists to make this possible.
However, strategic planning will be required in advance because collecting and validating this critical information will take several years. The mapping initiative may even help stimulate the manufacturers to produce vehicles with complementary capability.
Autonomous vehicles will also need to communicate constantly between each other and with road infrastructure.
In Australia, there are currently more than 14,000 traffic intersections and many more items of road infrastructure of various kinds. The communications systems will have to achieve very high reliability to support the number of vehicles and close interactions that can occur.
Aviation systems are renowned for precision and reliability, and achieving similar levels of performance for millions of road users will be a complex undertaking.
Government support for developing communications systems will be important to achieve early safety and efficiency gains, and to assist vehicle manufacturers to make autonomous cars a reality.
The National Broadband Network (NBN) could eventually provide good infrastructure support for the digital bandwidth demands of autonomous vehicles on top of Australia's overall growing communications needs.
With the rise of autonomous vehicles, some 150,000 freight and taxi-related jobs may change significantly while some may even disappear.
At the same time, new and higher skilled jobs may emerge, such as vehicle fleet management, traffic and data control and navigation specialists. The predicted shift in jobs is likely to be more successful if managed from the outset.
A carefully structured trial program, incorporating suitable experimental design, government and public stakeholder engagement processes, will be a vital component in making autonomous cars a reality in Australia.
Australia has a world-wide reputation for the development of the Sydney Coordinated Adaptive Traffic System (SCATS) for controlling traffic lights. This computerised system has been rolled out to 34,000 intersections in more than 154 cities across 25 countries.
Australia now has the opportunity to play a vital role in adopting autonomous vehicle technology.
Like the advent of the first motorised vehicles, the impending change is an issue that cannot be ignored.
Mike Erskine is principal risk consultant at GHD.
Morning & Afternoon Newsletter
Delivered Mon–Fri.