With the recent discussion about the Alexander Maconochie Centre and its compliance or otherwise with international conventions, the over-representation of indigenous Australians, the need for alternate forms of management for people with health-related offences and the design of the centre itself, it is time to accept the core issue affecting many of the people the system is trying to assist.
If you go back as little as 20 years, the NSW prison that housed the most dangerous criminals was confronting a wave of prison deaths, eight in a short period of time. Goulburn Correctional Centre became known as the ''killing field'' because of these murders. These deaths were perpetrated by prisoners and this led to the segregating of prisoners on ethnic grounds. It was found that this separation of individuals to protect them from ''their own kind'' was not sufficient and categories like main-stream, protection, strict protection, non-association and strict non-association have become part of the complicated management of individuals within a correctional setting. This classification also has to take into consideration issues like mental health, behavioural issues and acquired brain injuries.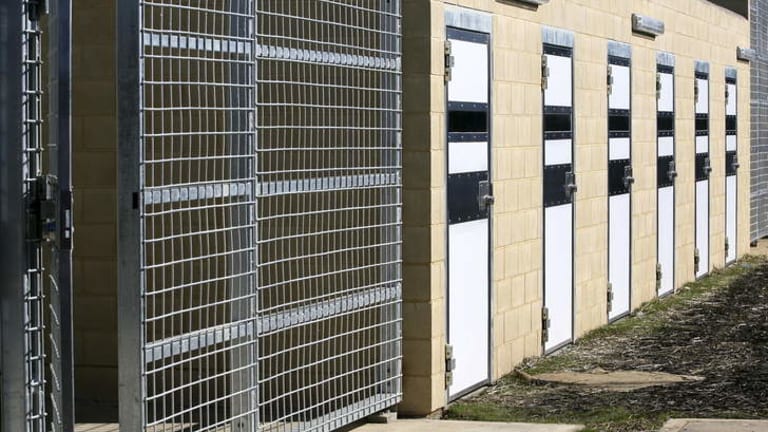 On reflection, it seems strange that a prison system that started back with the First Fleet in 1788 suddenly became a complex process of categorisation of individuals who for the most part used to co-exist.
Correctional centres are clearly a more humane and transparent institution today than what they were as little as 20 years ago, and the classification system has reduced the violence and deaths. What has led to the need for classification if these places of detention are more humane and transparent?
The prison as an institution we see today is a relatively new concept. In the mid-1550s they were first used to lock up people who were poor and owed money, basically because poverty was seen as a crime and the best way for creditors to oblige their families to repay the debt was to detain them, often in their own homes. Before this, people were locked up in dungeons and usually tortured for their ''sins''. Since that time and until the early 1970s, the prison population was relatively constant per head of population. The prison has become an accepted way to deal with people who breach social contracts; however, its scope for accepting clients has broadened to manage the sick.
Even since the early 1970s, statistics on murders and violent crimes show our communities to be safer places, but our prison system has grown in a way that no one would have predicted.
It is widely acknowledged that drug abuse is a health issue and not an issue that should be left for the criminal justice system to deal with. The problem is, politicians will not address the core reason for the phenomenal rise in the prison population: drug related offences.
Until individuals who perform an action related to a drug, prescription or otherwise, and come to the attention of the judicial system are managed for the use of those substances, and correctional facilities are returned to a place for the criminally dangerous or recidivists, we will continue to fail as a community to be supported or properly protected.
This is particularly relevant when discussing the level of alcohol abuse in the indigenous community. As the Foundation for Alcohol Research and Education recently highlighted in the forming of the NSW/ACT Alcohol Policy Alliance, the availability of alcohol and the social impacts that follow are demonstrated by the over-representation of indigenous Australians in correctional centres.
The design of the Alexander Maconochie Centre deserves a lot of merit for its daring; there is little doubt that the administration of the centre is facing challenges because up to 75 per cent of its inmates are there for a drug-related offence. If the drug problem can be more appropriately addressed, the design of the prison would be less likely to face the challenges of multiple security classifications or excessive population.
The prison was called a centre because the people involved in its design and overall philosophy wanted a place to provide opportunity and hope for those sent there against their will. It was also intended to be a place where victims would be able to see that the perpetrators of the offence against them would be addressing those behaviours and they could possibly be returned to society and not commit the same acts.
If we want to see the centre become a place where people leave its care less inclined to hurt others, then society and our political masters need to stop setting it up to fail. With the federal election looming, politicians from all sides need to be encouraged to place science ahead of politics and deal with the unintended social consequences of current drug laws that see prison as a one-stop solution.
Paul Cubitt is president of Law Enforcement Against Prohibition, a non-profit, international educational organisation comprising former and current police officers, government agents and other law enforcement agents. These are his own views.
Morning & Afternoon Newsletter
Delivered Mon–Fri.