Students the big losers in uni fee deregulation
There are many dimensions to the university fee changes, and one's view will be coloured by whether one thinks a free market is the best mechanism to distribute the public good of higher education. In my view, the big losers are students, particularly those who aspire to a place in a university rather than a TAFE which also offers higher education or a private provider.
In a speech on budget night, Minister for Education Christopher Pyne predicted that the changes being announced to higher education would have far-reaching and dramatic impact. This, at least, was one statement that I agree with. Make no mistake, the face of tertiary education locally and nationally will be changed forever if these measures go through.
In essence, higher education is being turned over to the market. Students who go to any accredited provider, public or private, for profit or not for profit, university or non-university, will have what is in effect a voucher from the Commonwealth for a set amount depending on the discipline and the provider. An institution can charge fees on top of this, subject only to the limit that it cannot charge a domestic student more than an international student. In some disciplines the fee hike to domestic students will run into many thousands of dollars per annum.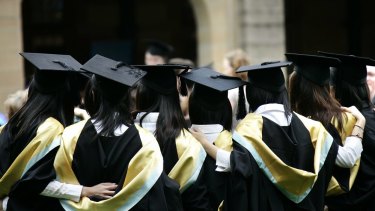 Students will be able to add these extra fees to their HECS bill, so they need not pay up front. But they will start to repay their HECS debt earlier and incur a higher interest rate than now. There will be no ceiling to the debt they can carry.
To pay for the extension of places to new providers, and to sub-bachelor higher education programs, university students who enrol from today will face an average drop in the Commonwealth contribution for their place of 20 per cent, taking effect from 2016. Universities will be able to charge the students to make up for the lost amount, and go further. In effect, new university students will pay for the expansion of the system to other providers and other courses. If a university does go further than making up the lost amount, it must put $1 in every $5 of new money into a scholarship pool to be used according to guidelines not yet settled. At the same time, an existing government-funded equity scheme will have $51 million removed from its budget over the next four years.
Complete fee deregulation has come as a surprise to many. Even the Commission of Audit recommended that it be debated for 12 months. It turns out there was no time, because the government is determined that it will all take effect from the beginning of 2016 and there is much detail yet to be worked out.
Many universities, and particularly the Group of Eight sandstone universities, welcome these changes. I deplore them. It is Whitlam in reverse. Whitlam followed the trend of Menzies' second term and removed student fees altogether. Now fees may return to proportions not seen since the World War II, albeit with a loan scheme to cushion the blow.
There are many dimensions to these changes, and one's view will be coloured by whether one thinks a free market is the best mechanism to distribute the public good of higher education. In my view, the big losers are students, particularly those who aspire to a place in a university rather than a TAFE, which also offers higher education, or a private provider.
I think that all urban universities will raise their fees as high as they can before demand tapers away. Many young people, still living the assumption of immortality, will not think through the amount of debt they are incurring and will then have a huge shock after they graduate. Some, however, will worry about it at the outset and they will be deterred from applying. Others, will have a clear sense of what the debt means, but they will know their parents can pay as they go through. Far from being a mechanism to reduce the gap between the haves and have-nots, higher education will increase inequality as it did in pre-war days.
Within universities around the country, structures will change, unprofitable activities will go, costs will be eliminated wherever possible so that we can compete with each other and with the private sector. Everyone's mentality will shift in a commercial direction. Collaboration in the public interest will cease except where it is clearly in institutions' direct interests. The "public" will drop out of our sense of institutional purpose. This is not just my speculation. It is the point of it all.
Locally, the University of Canberra should thrive. We have seen this tide coming and made many changes to reduce our costs, upgrade our facilities, make us more competitive and improve the student experience. We will probably have to go further and we will look at offering higher education diplomas and associate degrees in the local market now that HECS places will become available for these courses. This will put us in competition with CIT's vocational diplomas and advanced diplomas. The ANU will put up its fees and we may need to put ours up to a level we feel is required. Private providers in Canberra will move here or expand. The UC brand and our focus on professional education and applied research will stand us in good stead. But this doesn't make it good public policy.
Attention will turn now to the opposition parties and the Senate, and we will find out where their real values lie. We will see whether this generation of leaders, many of whom benefited from free or almost free higher education themselves, are prepared to impose huge costs on generations coming behind them.
Stephen Parker is vice-chancellor of the University of Canberra.