Recently, ALP national president Mark Butler gave a speech to the Victorian Fabian Society where he articulated his frustrations at the lack of democratic reform to the ALP, and offered up some reform ideas for the party to pursue.
Butler's speech is the latest in a decades-long campaign by members from across the ALP trying to democratise and open up our party.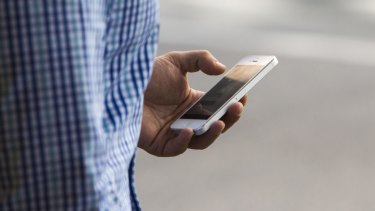 As Butler outlined in his speech, many of the reforms that he and others are advocating for need to be made at the state and territory level.
ACT Labor stands out as a branch that has adopted many of these reforms – member ballots for all parliamentary positions, plebiscites for the party presidents and less formal classes of membership.
The ACT was the first branch to introduce an "associate" category of membership, which is similar to that of the "registered supporters" proposed by Butler.
The experience with associate membership has been mixed, as the branch's requirements for membership and enfranchisement have lowered, the less attraction there has been for people to sign up for this class of membership.
What is clear to me, and others in ACT Labor, is that to grow and thrive, the party has to be turned into an organisation that is attractive to join, where the role of members is meaningful, and where members feel like they are contributing to substantive change.
For membership to be meaningful, the party's structures need to relate to the experience of people in this day and age instead of people from the 1930s. This means that the ways in which members communicate, interact and campaign has to be structured to suit contemporary practice and utilise modern tools.
Throughout the 20th century the Labor movement relied on three key mechanisms for communication and organisation – mass meetings, newspapers and radio. Indeed, many unions and some branches of the ALP owned and published their own newspapers and some owned their own radio stations. These days the newspapers and radio stations are gone and the mass meeting – which used to occur on worksites and street corners – is more likely to consist of 15-20 older, mostly male members meeting in a community club. We haven't kept up with the times, and Australians have moved on.
According to ACMA's 2016/17 Communications Report, 80 per cent of Australians own a smartphone. Smartphones are also the main way that Australians access the internet (84 per cent versus 69 per cent for laptops). Australians are also increasingly consuming media and interacting online. The Sensis Social Media Report 2017 showed that 79 per cent of Australians access a social media site, with 94 per cent saying they have a Facebook account. This growth, combined with the widely reported shift in news consumption from print and TV to online, shows us that if the ALP is to be relatable to most Australians it has to offer ways for people to communicate and interact online.
In fact, it's my view that the party must adopt an online, smartphone-friendly platform as its primary organising and communications mechanism.
Such a platform would not just be a forum or bulletin board; it would be a place for organising on the ground activities, providing opportunities for training and for keeping members up to date on important information and news from across the party and movement. Instead of members having to go to the party to find out what's going on, they should be able to carry their party in their pockets.
Freed from the entanglement of outdated structures, the party would be able to empower members to organise activities and events that were not only of interest to them and their fellow members, but also relevant to the communities in which they live. Members could organise activities in their neighbourhoods or workplaces, bringing the party's values to the people they most often interact with. As we all know, in a world of heightened cynicism of politics, people are more likely to trust the views of those who they have a relationship with.
With the right sort of encouragement, members could be out there engaging with their community on critical issues facing working people:
having conversations at the school gate with mums and dads on schools funding policy
organising with families impacted by negative gearing who are renting and deprived of an affordable home,
campaigning with working people locked out of wages growth in key suburbs and workplaces with low wages and poor EBAs.
Our members are our best asset, we have to empower them to be our representatives in the community.
Our members are also the people most likely to be able to identify issues of concern in the community that require a political or policy response. We should empower them to not only drive these issues through the policy processes of the party, we should train them in the skills of community organising, so they can help their community solve problems on their own. This would help to develop future leaders of our party and build the democratic agency of the communities we represent.
Embracing a community campaigning or organising model would help to bring greater clarity to the role of membership of the ALP and provide a way for them to make meaningful change.
I welcome Mark Butler's call for a conversation on the future of the Labor Party, and I hope we can embrace a truly transformative model that will help our party to grow and thrive.
Matt Byrne is secretary of ACT Labor. He writes this article in a personal capacity.