When Treasurer Joe Hockey proudly declared that wind turbines were ''utterly offensive'' on Macquarie Radio last month, it sounded the unofficial end of bipartisan support for renewable energy in Australia.

Australia's flagship renewable energy policies had enjoyed support from both the Coalition and Labor until the federal election last year.
The renewable energy target was first introduced by the Howard government. When the Australian Renewable Energy Agency was formed, the Liberal Party and the Nationals voted in support of it. So why are solar panels, wind turbines and other renewable energy now under attack from the Abbott government?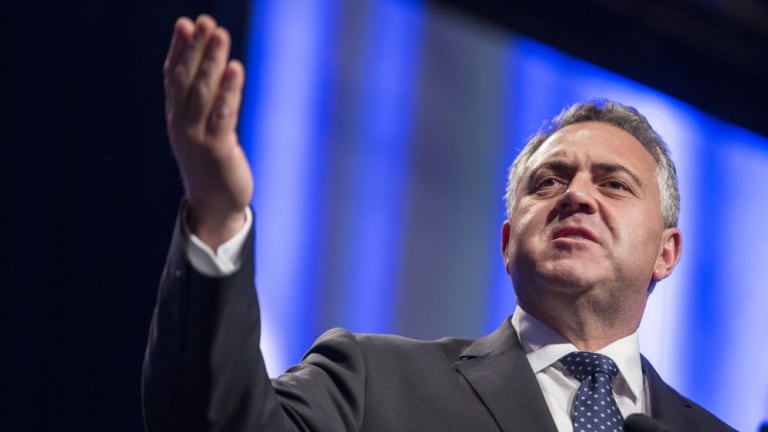 In theory, the establishment of new renewable energy enterprises are a near fit with the core values of the Liberal Party – competitive markets, consumer choice and reward for effort. Across Australia, policies such as the RET and ARENA are supporting not only individual choice to put solar panels on their roof, but also the creation of community energy enterprises.
Community energy is an approach to renewable energy that engages communities in the development and ownership of renewable energy assets such as solar panels on libraries or local wind farms.
Across the world, the way we generate energy is changing. Countries such as Germany and the US are finding community energy promotes regional development, reduces greenhouse gas pollution, builds social capital and increases energy security on a local and regional level. The present instability in Iraq has sent crude oil levels to their highest level in nine months, serving as a timely reminder of the importance of local energy sources for economic and social stability.

In less than four years, the Australian community energy sector has grown to 10 projects operating and 45 more in various stages of development across the nation.

This week, more than 300 people from across Australia have met at the first Community Energy Congress, being held in Canberra. For some of these community members, installing solar panels on their home will have been their first encounter with renewable energy. Now many of them want to see if the economic and environmental benefits they have experienced first-hand can be expanded to larger, community-based renewable projects.
These community energy projects would have been prime candidates for support from the Prime Minister's ''Green Army''.
Participation in these projects promotes volunteerism and support for small business in ways that create local economic, social and environmental outcomes that all Australians can participate in and benefit from.
The community members driving community energy projects are harnessing local effort to address environmental issues, drawing on the strength of local organisations to address local environmental and economic priorities – as the original Green Army policy was intended to do.

Farmers are looking at ways of using renewable energy to drought-proof their properties. Local councils are helping renters participate in installing solar panels on community-owned facilities. Technicians and planners are finding new ways of doing things to meet local problems and opportunities.
The benefits are proudly local – diversifying economies and increasing the skill and capacity of the communities.

The NSW government has recognised the investment opportunities with a regional clean energy program providing funding and support for nine community energy projects.
Britain's Conservative-led government also recognises the benefits of community energy enterprises. Earlier this year it released its community energy strategy and committed more than £25 million ($45 million) in funding support.

Even the Queen has seen the light on renewables. Last week she announced the British government would ensure that local communities have the right to buy into renewable projects, thereby helping to facilitate community-renewable energy developer partnerships.
If community energy enterprises align so closely with Liberal Party philosophy, why does the federal government envisage abolishing ARENA? Why does it appear intent on ending 14 years of bipartisan support for the RET? And why has the $50 million promised before the election to support more community solar projects disappeared from the federal budget?

Any business needs certainty in its operating environment. Here we have Australians who love renewable energy so much that they are willing to spend their spare time and, in many cases, hard-earned cash establishing community energy enterprises. It is mainstream and it fits comfortably within a ''traditional'' Liberal framework.
It is time our policymakers recognise this and help community energy projects have their chance to shine.
Nicky Ison is a senior research consultant at the Institute for Sustainable Futures, University of Technology Sydney. She is an expert in the field of community energy, specialising in energy policy and governance, participatory training and energy options assessment. Nicky is leading the development of a national community energy strategy in collaboration with eight other organisations.