Personal networks, that is groups of people connected by a common informal bond that goes beyond any formal relationship, oil the wheels of commerce, industry and politics. They can be important in making processes move more quickly and effectively by dispensing with formalities and building confidence between the participants who are linked in this way.
There are different types of networks. At present there are three stories in the news in which various forms of personal networks are either the plot or the sub-plot. But attention is hardly ever drawn to the commonalities between them.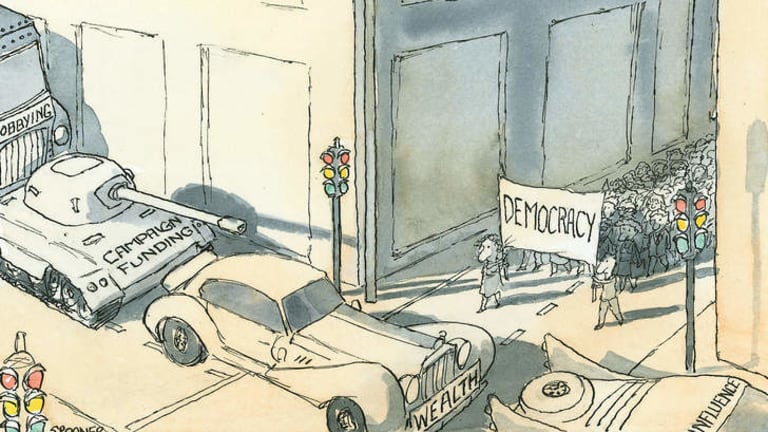 The stories concern political, ethnic and religious networks. The stories are quite well known and the networks have long histories of one sort or another.
Political party networks are central to one important part of the political lobbying industry. This is the politically aligned part, represented especially by the big well-known partisan firms, Hawker Britton and Barton Deakin. Hawker Britton has flourished during the Labor ascendancy at state and federal level but is now riding for a fall as the number of Labor governments shrinks. Barton Deakin is on the rise and that rise would be capped by a coalition victory at the election.
These lobbying firms are unabashed partisans. They boast of their partisan histories and card-carrying party status, either Labor or Liberal. There can be little doubt that they attract business because of their personal network connections and are trusted by the governments concerned because they are recognised as insiders with common bonds.
The lobbying industry is quite legitimate and often makes a democratic contribution. But such partisan lobbying networks have a downside if favours are given and preferential decisions made by government on the basis of party attachments. Coziness can easily breed corruption if it is not watched carefully.
The second story concerns aspects of the Eddie Obeid-Ian Macdonald corruption scandal playing out before the NSW Independent Commission Against Corruption, including the links to former NSW speaker Richard Torbay in Armidale.
Torbay, who until recently was the independent state MP for Northern Tablelands, had been preselected by the Nationals to stand against independent Tony Windsor in New England.
That has all dissolved amid revelations of connections within the Lebanese-Australian community between Torbay and Obeid, who seems to have been one conduit for channelling funds from Labor to support Torbay's independent campaigns. A sub-plot has been the connections among members of the Armidale Lebanese-Australian community.
Such ethnic connections are not new in Australian politics and indeed so-called ethnic politics is common within political parties. The longest-running network has been the Irish-Catholic-Labor network that underpinned Catholic support for Labor for close to a century.
The best-known contemporary example of this network is the Catholic Right faction of the NSW Labor Party. These networks are about trust, mutual confidence and ultimately mutual advancement.
The third network in the news is the Jesuit-educated network within the Coalition parties at the federal level. This network is based on the prevalence in the shadow ministry of men who were educated at the big Jesuit GPS schools, St Ignatius College, Riverview, in Sydney and Xavier College in Melbourne. Many of the Catholic men who have made it to the top in the coalition parties, beginning with Phillip Lynch in the Fraser government and Tim Fischer in the Howard government, have been educated at Jesuit schools, in their case Xavier.
Tony Abbott went to Riverview as did Barnaby Joyce. Joe Hockey and Christopher Pyne went to other Jesuit schools. According to Fairfax Media the coalition ministry is ''shaping as a kind of Jesuit jamboree''.
Education-based connections are not new of course. Kevin Rudd and Wayne Swan both went to Nambour High School. But the biggest network in Australian politics must be the prevalence of Protestant GPS schools in the backgrounds of conservative prime ministers (though notably not John Howard, who went to Canterbury Boys High). Robert Menzies, Malcolm Fraser and John Gorton all went to one or other of the big GPS boys schools in Melbourne, including Melbourne Grammar and Wesley College.
However, before we over-emphasise the power of networks in policy-making and government, some caveats in addition to those already noted should be mentioned. Personal networks can be tenuous and overrated.
One caveat is that networks such as these are only one of the forces operating at any one time. Lobbyists don't all have partisan connections. Successful lobbying draws on professionalism, process knowledge and political savvy as well as connections.
Parts of the Lebanese-Australian community may stick together in some circumstances, but only a small slice of it has and interest in politics. That community itself is divided politically and between Christians and Muslims. The so-called Jesuit network overlaps with a GPS network and a broader Catholic network and may be tenuous at the best of times. It is often just curiosity value.
Educational background is only one of many characteristics shared by people, especially those from different states, and of different ages and professional background.
A second caveat is that there are wheels within wheels within networks. Generalisations are dangerous. Party affiliation may not necessarily be a ticket to influence with a government of the same persuasion. Factional allegiances within Labor are well-known and sometimes extremely bitter.
Likewise the Liberal parties in many states, including NSW, Victoria and South Australia are notoriously divided along ideological lines. These allegiances and divisions don't just fade away. Being a party friend of former senator Nick Minchin is unlikely to help you in lobbying Christopher Pyne. There would be many such examples on both sides of politics.
John Warhurst is an emeritus professor of political science at the Australian National University.
Morning & Afternoon Newsletter
Delivered Mon–Fri.