The ACT Government recently released the statements of intent for its two new land supply agencies, the Suburban Land Agency and the City Renewal Authority including land release and financial targets.
The two agencies were created, according to the Government, to address the serious issues of lack of "transparency, accountability and rigour" identified by the auditor‑general in their precursor organisation, the Land Development Agency. All of Canberra will be hoping that these agencies are able to deliver on their objectives, which include "promotion of inclusive communities", "providing a choice of housing products for people at all stages in their life", and "working towards providing all Canberrans an opportunity to own their own home". Unfortunately, the targets in the statements of intent give no confidence that any of these objectives will be achieved.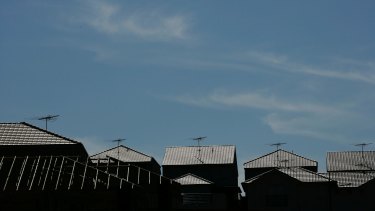 The combined land supply target for both agencies for the 2017-18 year is 4120 dwelling sites of which 692 will be detached housing blocks. This represents 16.8 per cent of the total land supply in the form of detached blocks. The statements are silent on the demand for this product, however, research conducted on behalf of government provides a clear indication of what the community wants. The Housing Choices Community Survey done by Winton Sustainable Research Strategies in 2014 showed that 91 per cent of Canberrans proposing to move want to move to a house on a detached block.
The latest figures from the Australian Bureau of Statistics indicate that as at September 2017, the price of established houses had increased by 37 per cent over six years. The price of units and townhouses remained unchanged. With such a disjoint between demand and planned supply, it is certain that the f increase in the price of detached houses and deterioration in affordability will continue. With the rate of increase in the median house price and the new land supply targets, it is conceivable that the median price of a detached house in Canberra will approach or exceed $1 million by 2023.
It is quite clear that the new land supply targets will not meet the objectives of "providing all Canberrans an opportunity to own their own home" and "a choice of housing products for people at all stages in their life", unless the government considers that the only choices the territory's residents have are those dictated by the government itself – a Kafkaesque proposition.
For those unable to enter the ownership market, the prospects are no better. The statement includes a target of 353 affordable dwellings (presumably all apartments and in any event, less than 9 per cent of the total release), 54 dwelling sites for new public housing and just 34 sites for community housing. These targets hardly instill confidence that the government is serious about "providing a choice of housing products for people at all stages in their life".
The financial targets must be a cause of concern for households transitioning through the phases of their lives. The gross profit margin, which is profit on land sales activities after deducting costs, is forecast at 72.7 per cent of the total sales revenue in 2017-18. By way of comparison, the gross profit margin target was 21.3 per cent in 2009-10 and 25.7 per cent in 2010-11. The more than threefold increase in profit margin cannot be accidental; it has been driven by deliberate policy choices.
It is instructive to ask what would be "normal" profit on government land development and sales. Land is sold through englobo sale (undeveloped to a developer), or developed and sold directly. For the englobo sales, the Suburban Land Agency would simply act as a real estate agent. The :agent" would be entitled to recover the cost of sale and a small profit, normally not be more than 1 per cent to 2 per cent of the value. For the land development activity, the agency would be entitled to developer's profit, in the range of 10 per cent to 20 per cent. For risky development where there are uncertainties around planning policies or market conditions, developers may seek higher profits. However, such risk premiums would not normally be included in government land development.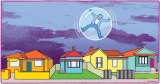 In summary, the financial targets in the statement of intent highlight supernormal profits being extracted due to the government's monopoly position on land supply.
We note the government's advice in comments to The Canberra Times that prices were "impacted by a range of external factors, including population growth, economic conditions, and current private sector market supply". This, however, fails to acknowledge that the government has complete control over land supply to manage the impacts of those "external" factors. In fact, some of those external factors, such as private sector land supply, are entirely subject to government planning policies and measures to discourage land banking.
In response to questions from The Canberra Times, the government also claimed land revenue supported services in the ACT including schools and hospitals. With respect, this is not an acceptable justification for raising excessive revenue. Revenue raising by government surely must have regard to the basic principles of equity, fairness and efficiency, as well as the social and economic impacts of revenue policies.
The government's tax reform is to abolish duty on conveyances over 20 years. When the reform began, it was noted that "duty on conveyances is considered a highly unfair tax. A small number of households contribute disproportionately to the funding of services, at a time when their circumstances may necessitate a move". It is self-evident that extracting monopoly profits from land sales to fund services further exacerbates that unfairness.
Beyond this equivalence, where reaping supernormal profits is in reality no different than tax on transactions, it is clear such land supply policies not only negate taxation reform, but make it counterproductive. Over the past six years, conveyance duty rates have been progressively reduced, however the increase in land values directly due to land supply policies has resulted in bracket creep and the government collecting $80 million more in duty than when the reform began. At the same time, general rates have substantially increased. A family buying a house today will: pay more for the house and land package, more in stamp duty, and much more in rates – a triple whammy. This is not what the people of Canberra were promised when they were asked to accept the taxation reform proposal.
Oddly for a Labor/Greens coalition government, its land supply and taxation policies are having the greatest negative impact on first homebuyers, young Canberra families and residents who fall within the bottom three income quintiles.
Jon Stanhope is professorial fellow at the Institute of Governance and Policy Analysis (IGPA), University of Canberra. As chief minister, he committed to the Affordable Housing Action Plan and review of taxation. Khalid Ahmed was executive director, policy coordination and development division, ACT Treasury. He is currently Adjunct Professor at IGPA, and works in the private sector.