A girl I was keen on emailed on Monday that she could not meet me because she ''tried to kill'' herself over the weekend. She was under surveillance in hospital. Every breath I take, they will be watching you
A long jury trial came to a crushing conclusion with five, guilty, guilty, guilty, guilty, guilty verdicts. The words should be unutterable. I gather the pieces of myself together and go to the gym. After a trying session I go to my locker and find it open. Not just my money stolen but also my trousers, underpants and T-shirt. Very friggin furious, I put on the top half of my suited attire and storm out wearing my gym shorts and runners.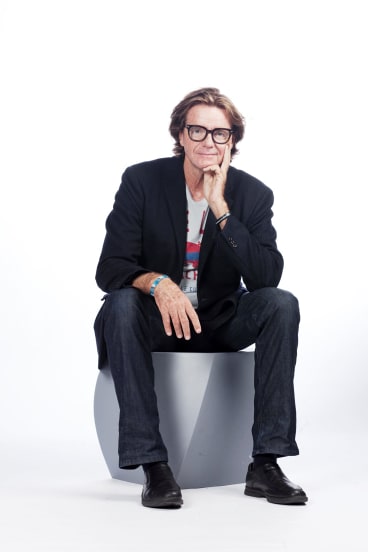 The bastard has also taken my keys and swipe cards. I phone a colleague to get me up the lift to chambers. He insists on a photo, although never before showing any interest in such things. It's all over Facebook now.
By Wednesday another girl I had been seeing flew away to join a lover in a faraway place. By Gaza standards, I should not complain but the gym incident was the fourth time I'd been robbed there. Fly girl was once in a lifetime. It's hard to get apartment keys made by the landlord when you're behind in the rent.
On Thursday, Kate McClymont spoke and wrote about a case where I defended a young Obeid, saying I stood up the appeal judge. The award-winning writer forgot to mention that I won the appeal when I finally turned up.
A rocket bomb landed in a UN school in Gaza killing scores of schoolchildren. Israel is mowing the lawns in Gaza. Hamas rockets explode harmlessly in the air. A boil breaks out on my right leg. It is stress, says the chemist. The young thing had never heard of magnoplasm for boils. My grandmother would heat up a glass jar and put it upside down to draw it out. Ebola plague has killed the doctor heading the fight against ebola in Africa.
I got a Tweet from crazy Khaled Sharrouf in Iraq who is smiling with a bushy beard holding a head by the hair in each hand. He's kneeling on one knee and surrounded by many bearded heads on the ground like bowling pins, some upright, some toppled. The last time I saw Khaled I was driving on Palm Beach Road. I looked down on Whale Beach and thought I saw a school of beached whales. I stopped to look closer. It was Khaled and his extended family swimming in full black robes and headgear at a Sunday picnic. I waved, they recognised me from the terrorist case in Parramatta, before Khaled was found to be schizophrenic, which he now denies.
In Parramatta, it was crazy Khaled who was always the clown, playing the fool. Look at him now, a head in each hand, killing other Muslims in God's name. He is fighting for ISIS in Iraq where Baghdad is certain to fall. He demands the release of my client and four others who are waiting to hear the results of their appeal to the Court of Criminal Appeal. He threatens to attack if they are not released. This is an argument that was not put by counsel on appeal.
Four years of rehabilitation in Goulburn maximum security prison does not seem to have worked its magic with Khaled. He slipped out of Australia on his brother's passport. I doubt I will see him again at Whale Beach, unless he is piloting a zodiac late at night armed to his grinning teeth.
It was a rotten week for the world, not just me. Things picked up later on Thursday when Colin Newey was arrested for allegedly dragging Bronwynne Richardson off Smollett Street, Albury, where I grew up. It was 1973. She was Miss Corowa Show Girl. She was standing near my childhood church, St Patrick's, waiting for a lift. Her former boyfriend Geoffrey Brown said he was drinking at the Burrumbuttock Hotel. He became a prime suspect after Bronwynne's mother thought she heard him threaten to kill her daughter on the phone.
When I returned to Albury that Christmas, the Richardson rape and murder was the talk of the town. Her body had been found at my local swimming hole, Horse Shoe Lagoon. Her watch had stopped at 7.25pm. Brown was put on trial but two indemnified witnesses did not give their expected evidence. The Melbourne Herald ran a headline ''Murderer acquitted'' when Brown was found not guilty. Heads rolled.
Morning & Afternoon Newsletter
Delivered Mon–Fri.