So, the black-garbed, latte-sipping hipsters of Melbourne don't think Canberra is cool?
My first reaction to Jorian Gardner's very funny article in The Canberra Times last week was "who cares?" But my second reaction was to ask myself "what makes a city cool"?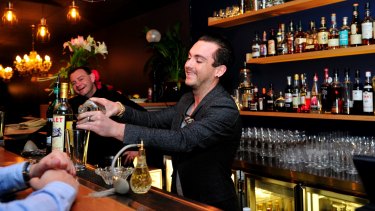 It's an interesting question, because a city's "cool factor" is almost indefinable. While some characteristics are obvious – vibrant nightlife and buzzing streets, experimental cuisine, and innovative art and architecture – cool places also have a sense of mystery, playfulness and irony, and an edginess that brings with it a frisson of danger. That's why Berlin is cool and Bonn is not.
Gardner is certainly right that a cool city is not built on slogans, corporate branding exercises and billboard advertising.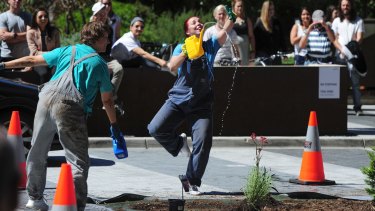 And a cool city is not necessarily the most liveable place. Canberra's pollution-free skies, short commutes, excellent schools, high incomes and safe streets don't earn us points in the cool club. Neither does claiming Australia's top university and some of the world's brightest minds.
There are undoubtedly some areas where Canberra is achingly unhip – like Civic – and we have a long way to go before Gardner's interstate cool kids come to play.
But, in other ways, we are shaping own unique sense of cool.
Take our bar scene, for example. Canberra is less about heaving nightclubs and more about tiny niches of nocturnal activity. There are speakeasies filled with surprises, such as Molly, Bar Rochford or Polit Bar. There's the mad-as-a-March-hare design of White Rabbit, or the cruisy Caribbean vibe of The Highball Express and Betti Bravo's.
Our cafe culture is even better, and being able to boast one of the world's best baristas (hello Sasa Sestic!) is very cool. So is Tim Reardon's Canberra Distillery, Australia's only licensed residential distillery, which makes and sells gin, coffee liqueur, vodka and an ouzo-type aperitif called Canberra Fog.
Fantastic food is another hallmark of a cool city, and we've got that sorted. Canberra continues to have more top-rated restaurants per capita than any other city in the country. The Knox in Watson is a personal favourite, and our street-food scene is growing, too. Braddon's soon-to-be-rebooted The Hamlet and the Mandalay bus are just the beginning. The ANU's new pop-up food village, which will operate during the $220 million revitalisation of Union Court, features a bar managed by the team behind Kingston's Walt & Burley as well as gourmet hot dogs from BrodDogs and traditional Peruvian treats from Mr Papa.
With galleries and museums galore, we have enough blockbuster attractions to inspire even the most jaded tourist, but it's our grassroots art scene that will help us create a cool city. Our intelligent and creative subculture of artists is growing rapidly, and with it the number of festivals and events we host.
And our new precincts are exciting places to be. Just a week ago, I showed two friends around town, and they were blown away by the beauty and chaos of New Acton. Precincts like New Acton have, as one emerging artist told me recently, "given young people permission to stay in Canberra".
Government can't create a cool city, but it can help by removing red tape and regulation.
All these examples have one thing in common: authenticity. They aren't trying hard to be cool, and they aren't trying to be anything other than part of the fabric of Canberra.
Government itself doesn't contribute much to creating a cool city, but it can help by removing red tape and regulation – something Access Canberra is doing by supporting formerly forbidden street art and giving pop-ups the big tick of approval. This is small stuff, but it makes a difference to the fine grain of our city. On a larger scale, the new City Renewal Authority is our best hope of making the changes we need to build a cool city centre.
But, ultimately, cool takes time. Part of any city's charm lies in its built environment, and Canberra, just over a century old, is still finding its unique style. But cool cities all smash together the built environment with vibrant, messy arts and cultural life.
I think that's burgeoning in Canberra, and that is pretty cool.
Catherine Carter is a Canberra consultant and former ACT executive director of the Property Council.